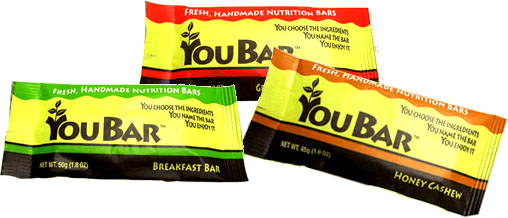 The mass-customization movement is not restricted to product design. Even the food and beverage industry has seen this shift. My main focus for this month is on innovative, new companies setting out to create one-of-kind foods and flavors.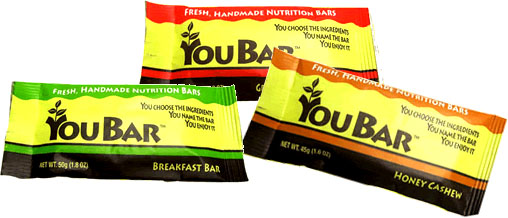 Started by a mother and son in Los Angeles, YouBar has been making batches of custom order nutrition bars for over two years. From the YouBar website, you can build your own nutrition bar in ten steps.
You start by choosing a healthy butter base. I decide to go with Almond. (It's good for my dosha.) Then you select up to three protein powders. I'm 95lbs of not-much-muscle so I'm going all the way with rice, soy, and milk. Next are the nuts and seeds. I don't like crunch so I'm leaving that blank.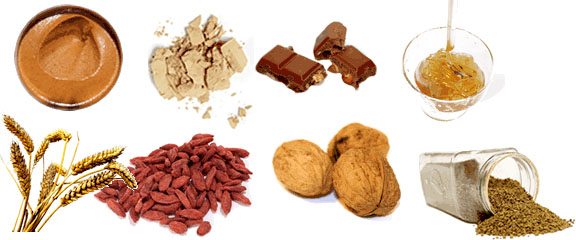 As you mix your ingredients, a nutrition facts box updates on your screen. Moving on to fruit, I pick the organic cherries and shredded coconut. I go with clover honey as my sweetener and throw in some cacao nibs as my seasonings. Clearly I'm trying to make this health bar as dessert like as possible.
I finish things up with some oat bran and an All-One Vitamin infusion. I name my YouBar 'Kristelicious' and I'm done. But how do I know it will actually be good? YouBar has a little Taste Tester button that reviews your ingredients and makes suggestions for optimizing the flavor and texture of your bar. One box of my bespoke bars costs about $40.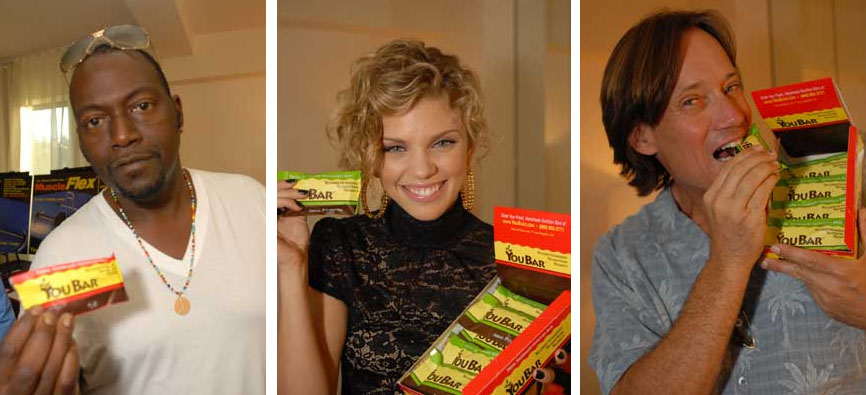 And if I haven't sold you, surely these guys can—Hercules eats them! Customize your own nutrition at YouBar.