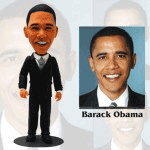 Previously we posted on the weirdness that is My Twin, for all those lonely, only children looking for an exact replica.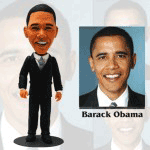 Now the Mini Me has once again reared it's ugly (in the eye of the beholder) head with Mini Me personalized dolls.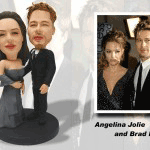 ModelWorks offers figures that can be customized to look like whoever a buyer chooses. In just 10 days, you can have a 3-D Mini-Me action figure with a face created from a photo that you upload.
According to Graeme Warring, president of ModelWorks and creator of the Mini-Me, ModelWorks sets itself apart from other companies by attending to the details. "We don't just sculpt a face, we capture an expression," he says.
ModelWorks, is the Phoenix-based company behind the "Base-Me-Bernie mini-Madoff" and other celebrity figures for sale on its site.
A wonderful gift which will be treasured forever! A Mini-Me figure from ModelWorks captures the detail of the "Big-Me" and translates it into a cute-pint sized character. Choose from a range of our action bodies, executive bodies, sporting bodies or Big-Buddies real body.
Approximately 24 business days later your hand-sculptured, hand-painted Mini-Me will be winging its way to your house (or your friend's house). Your very own Mini-Me from ModelWorks is cheaper than you may think, considering the blood, sweat and tears that go into making them.
order your Phelps, sans bong.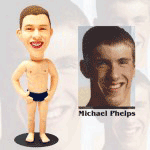 weird, wrong and cool, all at the same time…..
via trendhunter