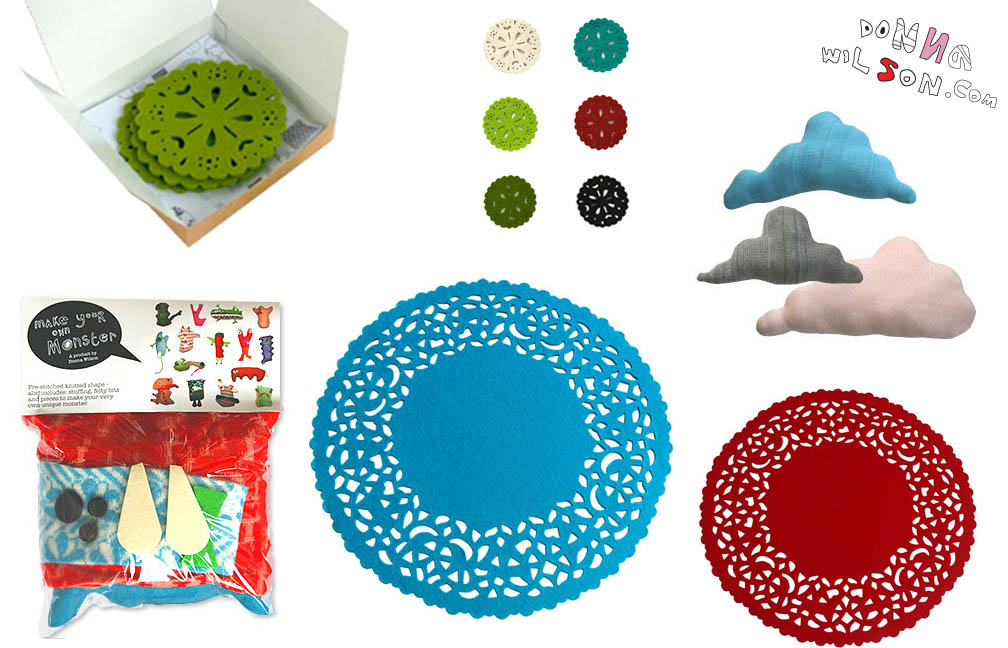 British designers Donna Wilson, Michelle Mason, and Selina Rose are behind a rising trend in cut felt for interior applications and decor. Rugs, runners, coasters, and cushions are made from 100% wool felt and feature home friendly patterns cut into the material.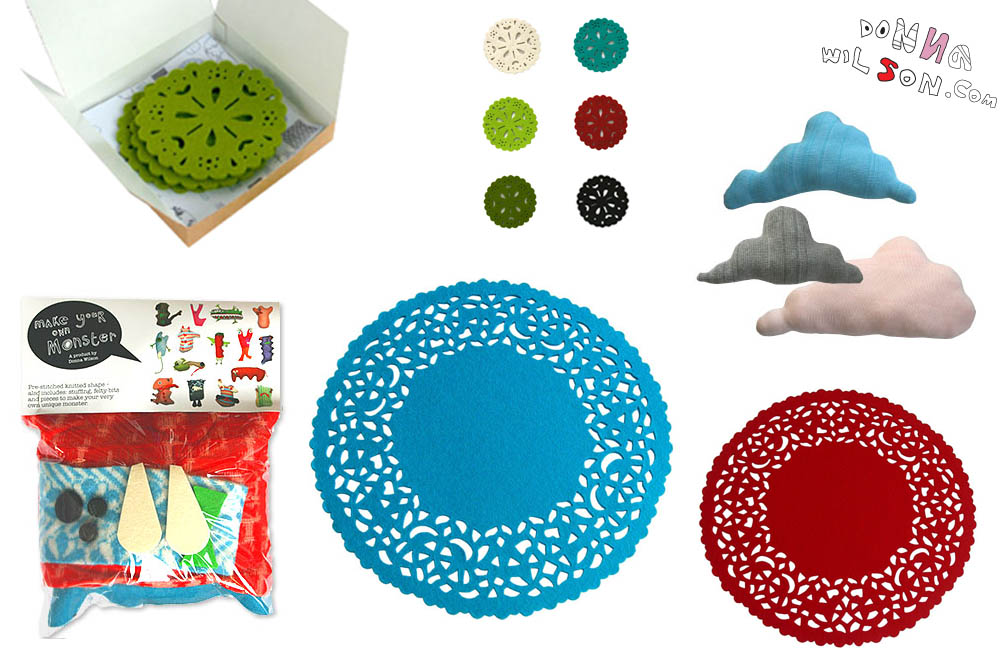 Donna Wilson is a creative maker and illustrator who has developed furnishings, stationery, stuffed toys and tea towels. Above are her felt coasters available in a variety of colors, her playful cloud cushions, a DIY 'Make Your Own Monster' kit, and doiley inspired cut felt rugs. If you're interested in purchase, click here for a list of international stockists.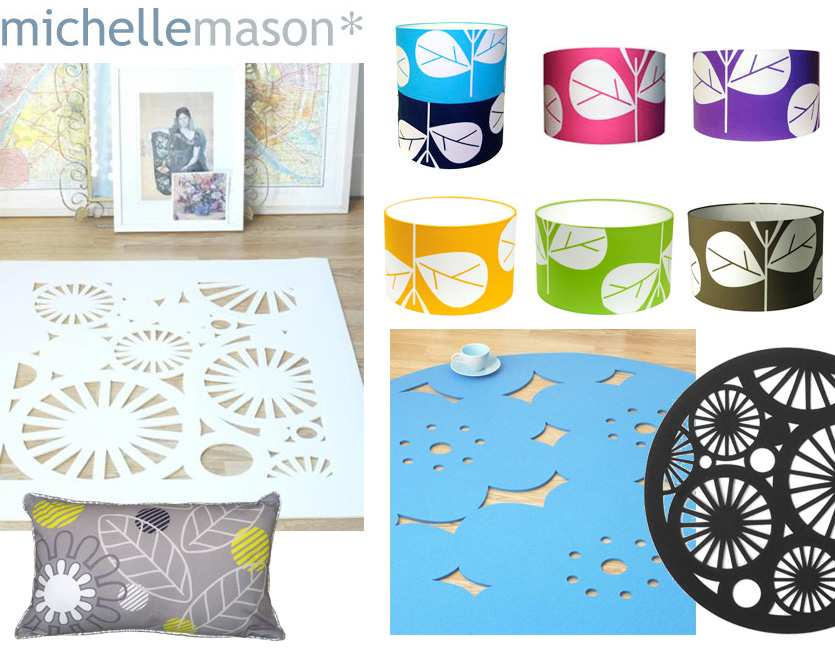 Michelle Mason applies her training in illustration and graphic design to her line of home furnishings. Her nature-inspired designs range from cut felt for floor and tabletop to accessories like lamp shades and pillows. You can purchase her products online at NotOntheHighStreet.com.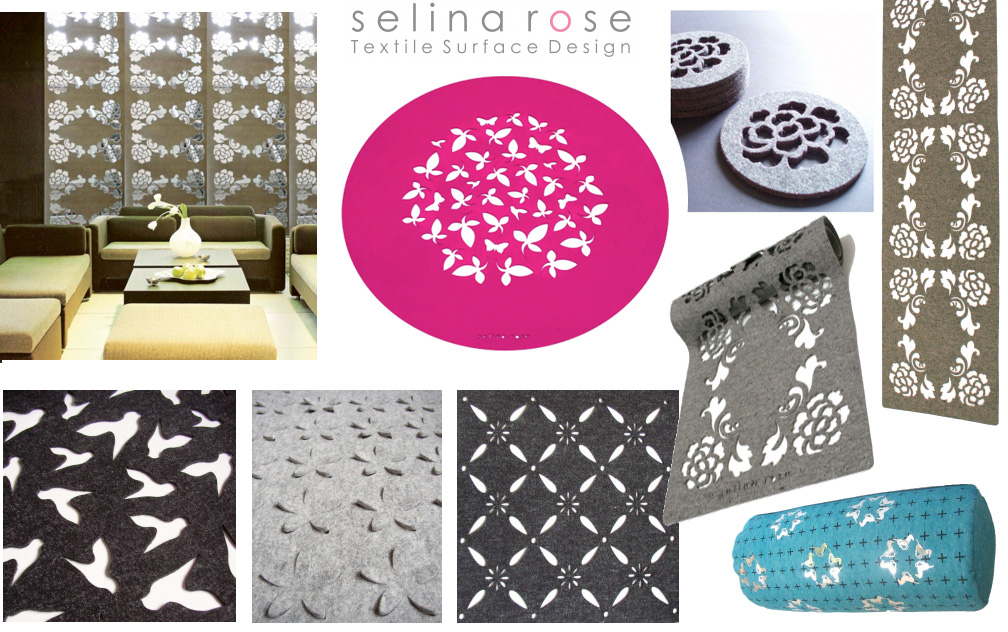 Selina Rose is an award-winning young designer whos portfolio includes cut felt, printed felt, and bespoke interior commissions. Above is an example of her custom window screens, her water-jet cut wool rugs and table runners, a selection of patterns, and a screen printed felt cushion. Sales up to 60% off at the Selina Rose online shop.