Repeat patterns are not just for textiles. Patterns can change the look and style of any surface, and with Ponoko you could cut or etch repeat patterns into all kinds of materials. But designing patterns can be tricky. So if you're not quite sure of the difference between an ogee and a damask or a half-drop and a brick repeat, you might want to just download some patterns instead of designing your own.
That's exactly why German graphic designer Sabine started Patterrific last December. Every week Patterrific features free, seemless, downloadable repeat patterns. Some are raster based (for Photoshop); some are vector based (for Illustrator). Sabine also posts Flickr finds of pattern collections from other designers and studios, photoshop brushes, blogs and resources, pattern design tutorials, and great examples of pattern in graphic design.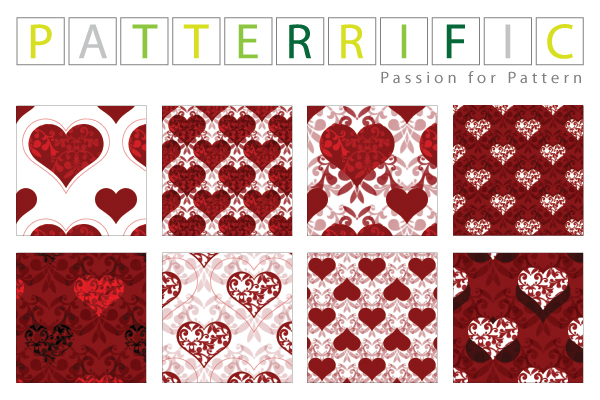 These patterns are a great resource, but free of charge is not the same as copyright free. Patterns on Patterrific are the work of Sabine and are protected under the Creative Commons License. You are welcome to use these patterns for personal use, but there is a small fee ($15!) for commercial use.
UPDATE: Sabine has e-mailed to let me know that she has lowered the price of a singe pattern to just $5! This means that if you plan on selling a design which incorporates one of these downloaded patterns in the Ponoko showroom or elsewhere, you need to contact Sabine and comply with the Terms of Use. But don't let this legal talk scare you; using patterns for commercial purposes is encouraged. It's how offering patterns for download actually pays off.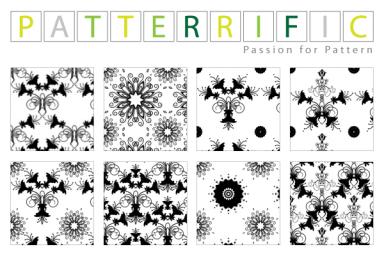 Jump over to Patterrific for more free repeats!