Interior architect Mia Cullin approaches her designs with textiles and customization in mind. She rethinks the instances of traditionally hard surfaces and uses fabric to achieve a warm and unexpected solution. She has developed several textures which are translated into dimensional carpets, spatial dividing screens and tactile upholstery.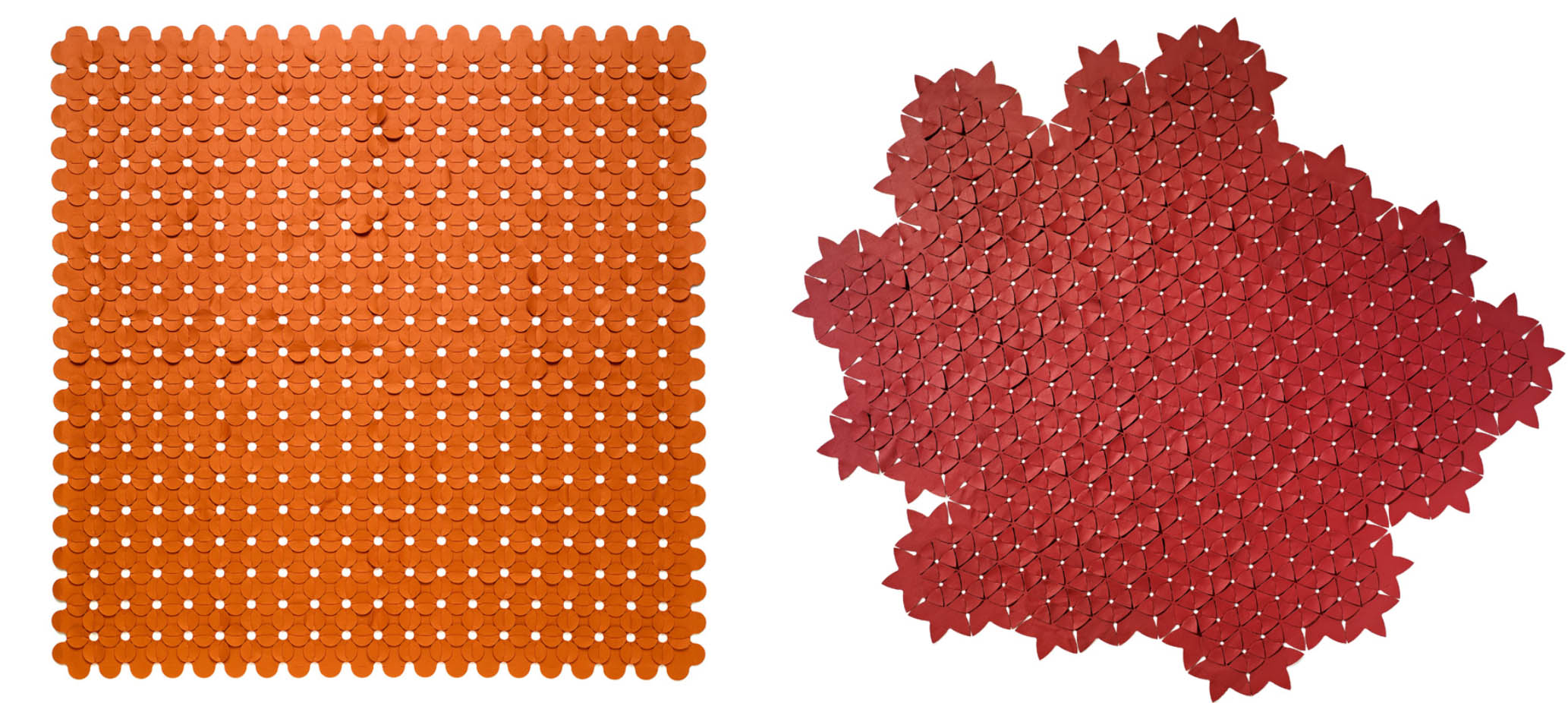 The slight irregularity of the pattern give these designs an organic feel which isn't chaotic because there is a single, simple motif. The carpets above are made from cut leather. The white curtains and screens shown beneath are constructed of cut Tyvek, while the middle design is made from strips of wool felt. The Four Leaf Clover and Lily patterns from the carpets are also applied to felt cushions.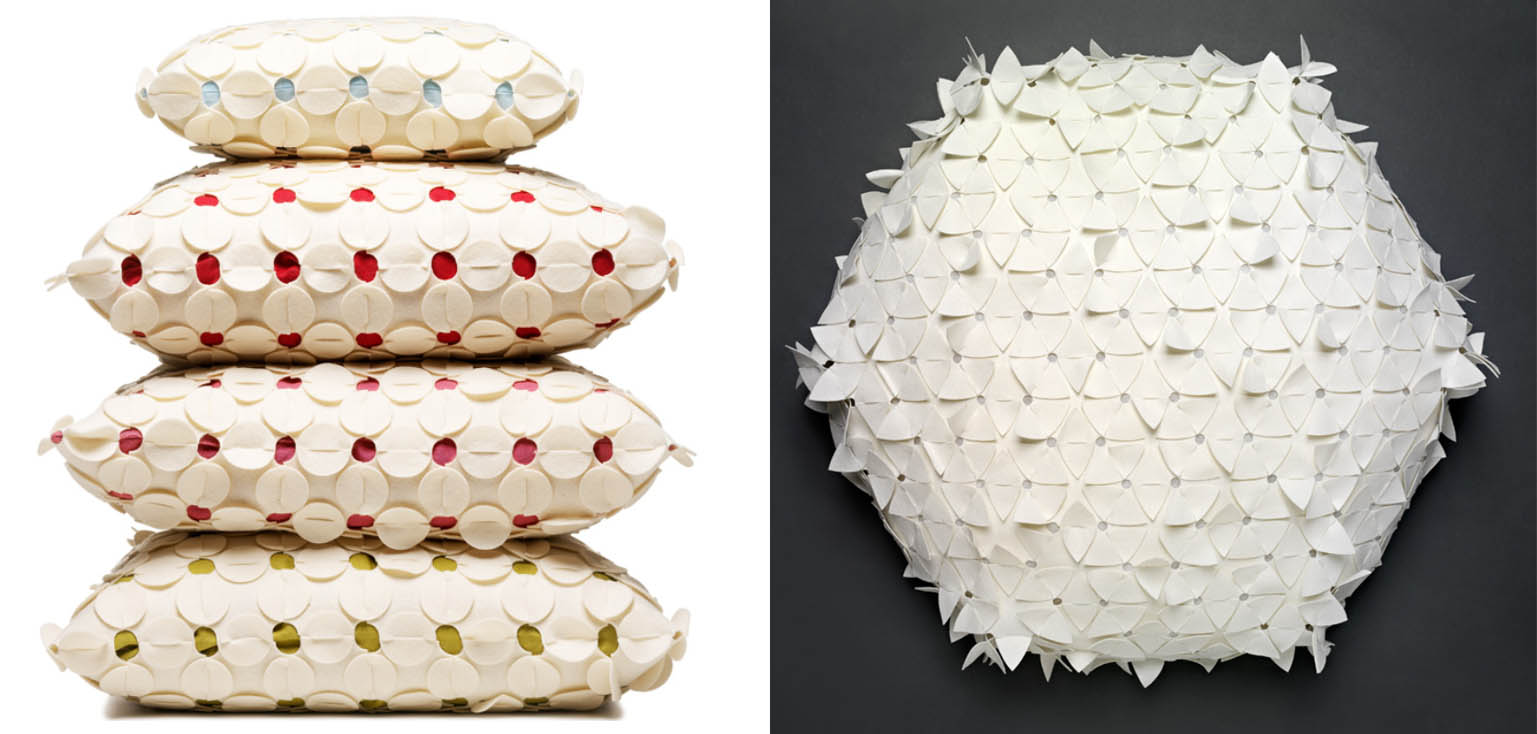 Cullins also has also created products and furniture that take advantage of fabric. Her Sugar cushions have buillt in handles incorporated in the cut of the covers, and her flat-pack felt bowl Cabbage is brought to structural life with the pull of a cord.

Mia unveiled her latest prototypes at Stockholm Design Week, which was last week. Keep up with her site for updates and images.