Pattern maximalism hits the substrates from the Timorous Beasties studio.  For nearly twenty years Alistair McAuley and Paul Simmons have been designing subversive graphics in the guise of tradition for off the shelf fabrics and wallpapers as well as bespoke commissions and collaborative projects. The latest news on these guys? Just last week at the studio the 250th birthday of Scottish poet Robert Burns (who provided the name of the studio in his poem 'To a Mouse') was "celebrated with whisky, haggis, poetry and song."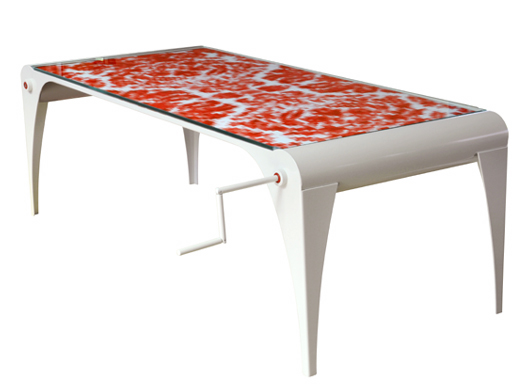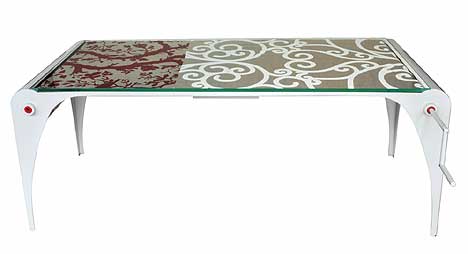 T.B. had another party last fall with partners Nobody & Co for the launch of their Scroll Table. The powder coated steel table has a handle which rotates the 'tablecloth' underneath the glass. There's a version with patterns printed by hand and another with digitally printed fabrics such as the gradated 'Russian Damask' featured above.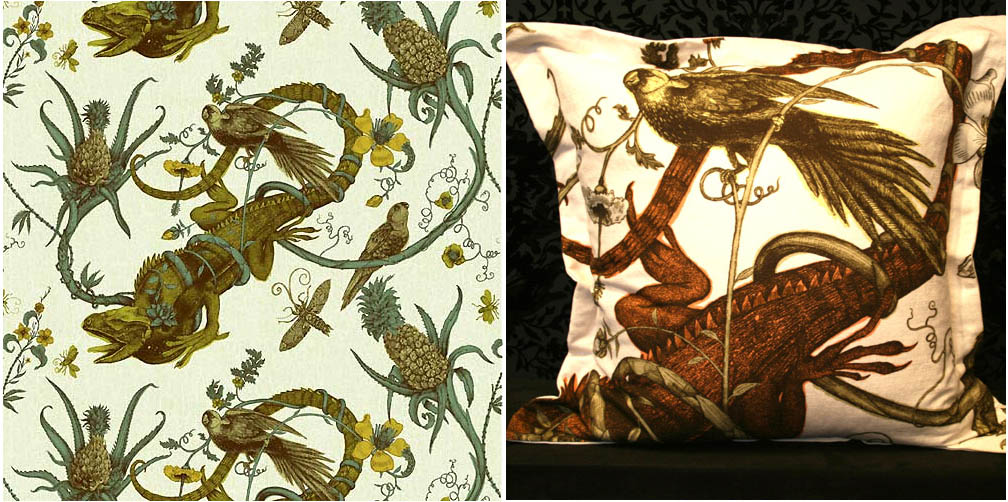 Most of the products from Timorous Beasties are screenprinted by hand, but some of their home decor products use digital printing such as in their elaborate Digital Iguana for cushions and detailed London toile for the inside of lampshades.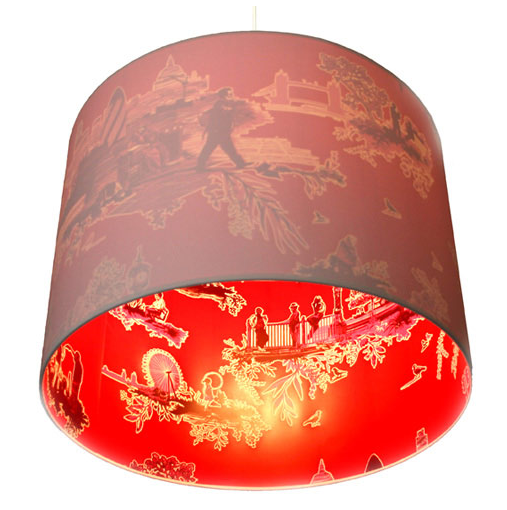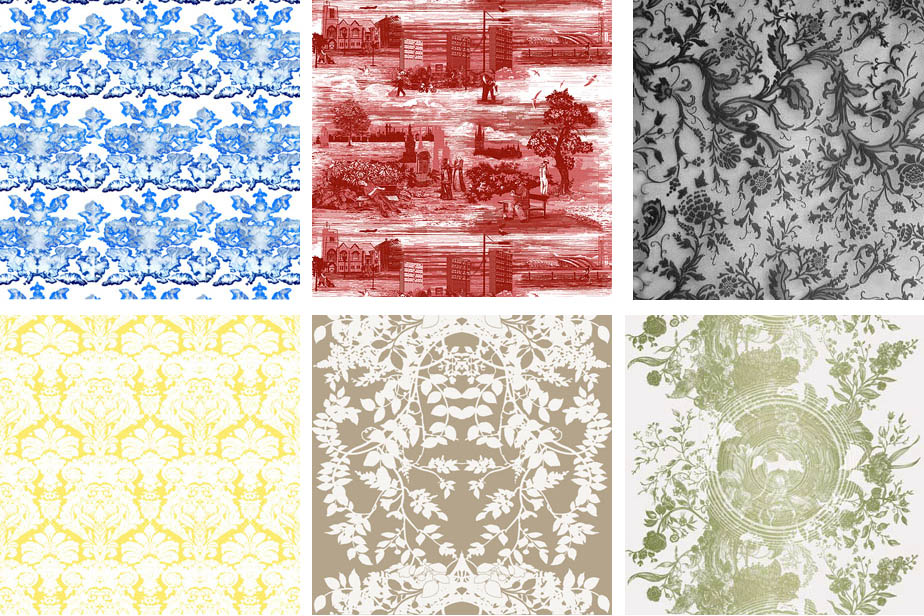 As you can see from the prints above, Timourous Beasties has screenprinting skills to die for.