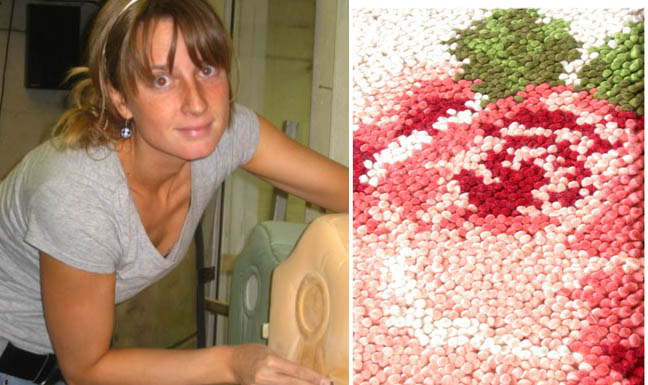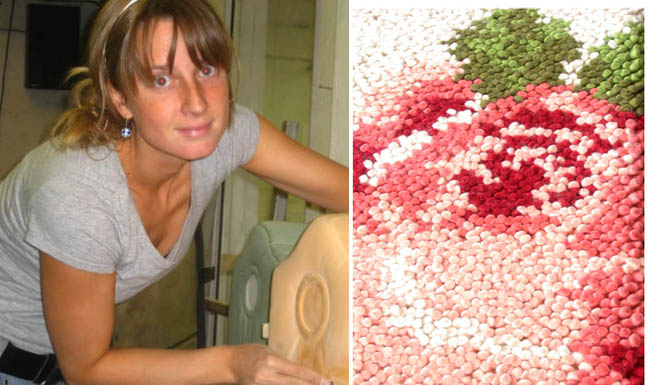 Ceramic, glass, wood, metal, goat cheese: Kiki van Eijk can create wonderful things from any material. But as it says in the Dutch designer's cute broken-English bio, she "got known by her famous Kiki Carpet". These beautiful wool rugs depict traditional motifs with a digital effect and introduce my February theme: textiles.
How the wool takes shape in these rugs is great inspiration when thinking of laser-cutting felt.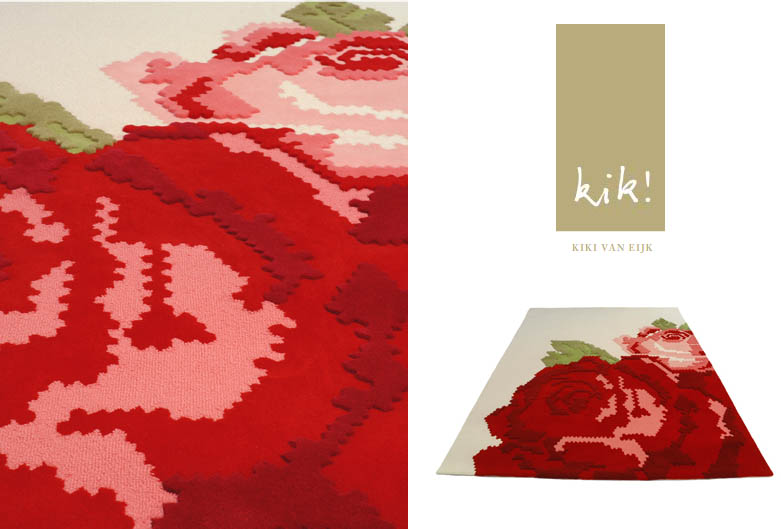 Being a fibers major myself, I've always found felt to be the most alienating material. Yes, it's soft. Yes, it's natural. Sustainable too. But felt always looks so crafty. Not at the hands of Kiki. These layered felt rugs of pixelized roses are gorgeous. They speak to the tradition of textiles but also to their futures. They are at once like forgotten cross-stitch and giant projections of low-res jpgs. To top things off, they're functional too.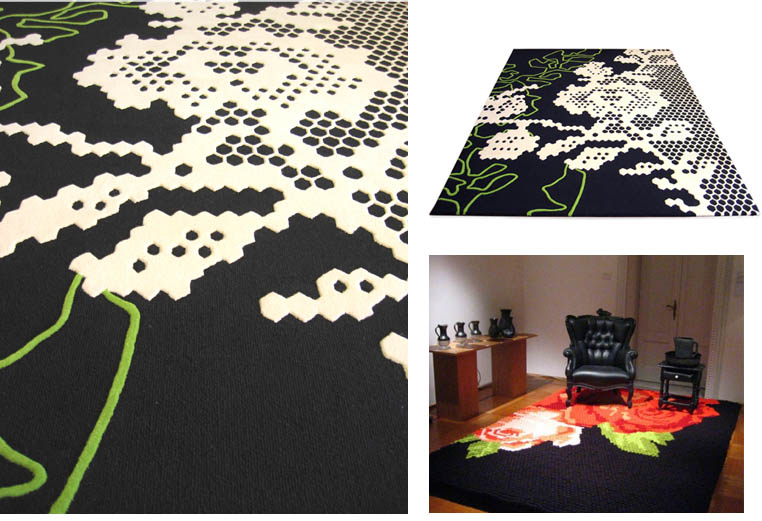 Taking these concepts into a different direction materially is her "Brick Carpet" made for an exhibition in Rotterdam and her laser-cut stainless steel "Lace Armour" window.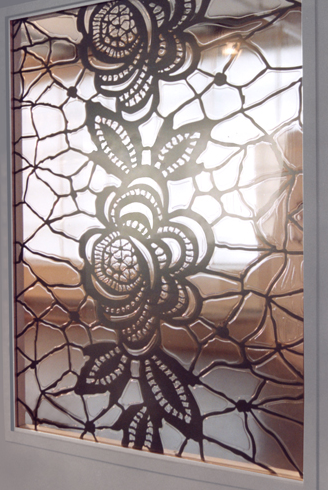 Kiki van Eijk is a graduate from Design Academy Eindhoven. I've written about, reviewed and interviewd some amazing talents from the same school: Tord Boontje, Studio Ludens, and Alissia Melka-Teichroew. To see the rest of her work, including clocks made from goat cheese, please visit her website.