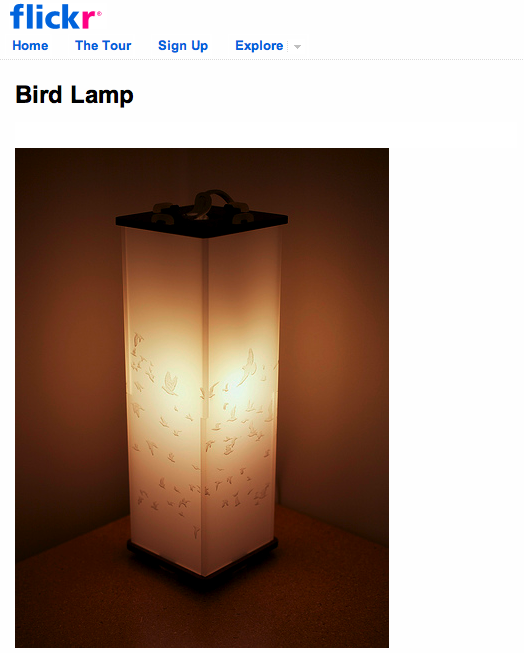 In the Ponoko showroom, there are a number of free design plans which you can download, modify and produce using Ponoko's services. The items available range from jewelry and wine racks, to jigsaw puzzles and lamps, like the Box Lamp with Flowers.
The people who share these designs go through all the prototyping highs and lows so that other users can test their feet in the water, and modify an existing design instead of starting from sketch. In this way they can learn as they see how the existing file/design is constructed, how it is assembled, and they get their own personalized product in the end.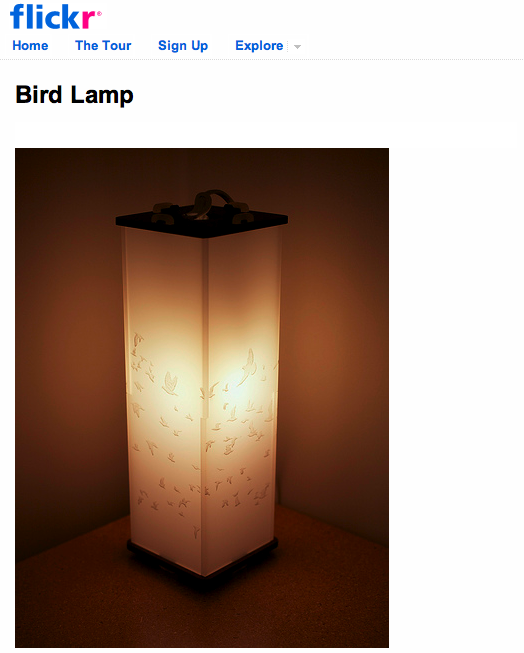 A nice example of this is Derek Powazek's (previously mentioned in the Ponoko blog by Kristen)Bird Lamp adaptation of the Box Lamp which he has posted on his Flickr site above (and the Box Lamp starting point below).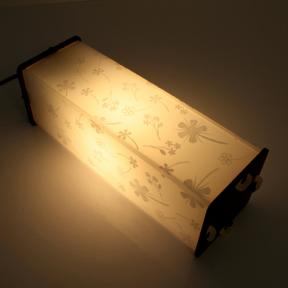 Hopefully users like Derek Powazek will now go on to continue to produce their own designs with the experience gained through the modification process and share their results online too.