Relative Design (perviously featured with their Pollen Pendant Light) have just added more items to their Ponoko Showroom including their Coffee Coat.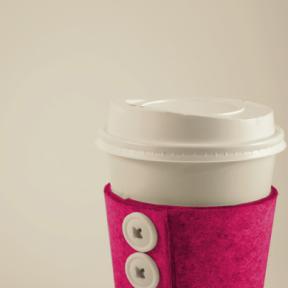 Coffee Coat is an reusable, eco-friendly alternative to the standard cardboard cup sleeve you find in almost every coffee shop. With its felt construction and contrasting white buttons it becomes a stylish way for a coffee lover to cut down on waste.
The coffee coat is made to fit all standard coffee cup sizes and is available in four colors: gray, black, orange, and magenta.
Each order includes one hand sewn coffee cup sleeve for just $11.50.
Also keep an eye out for Megan Auman's coffee cup cozy, bound to be available soon.