Ani+LUMIGrane celebrates paper in the form of custom lighting. Frederic Guibrunet is a Montreal based artist, who after receiving his degree in Chemistry, decided to dedicate himself to the potential of paper. Since 2004, he has been creating sculptural lighting objects using paper.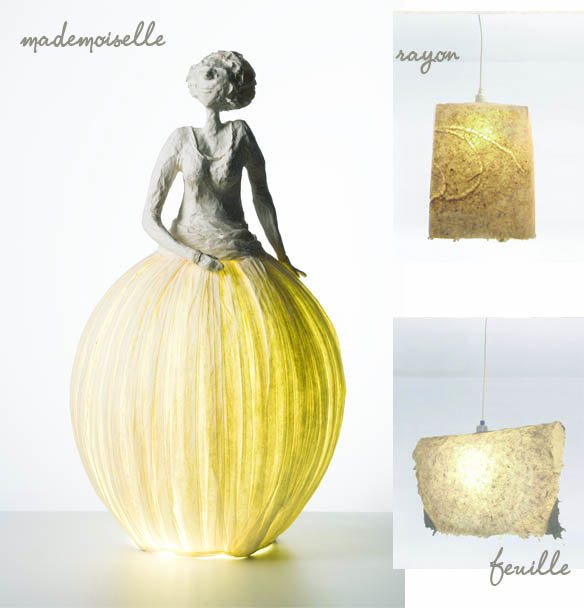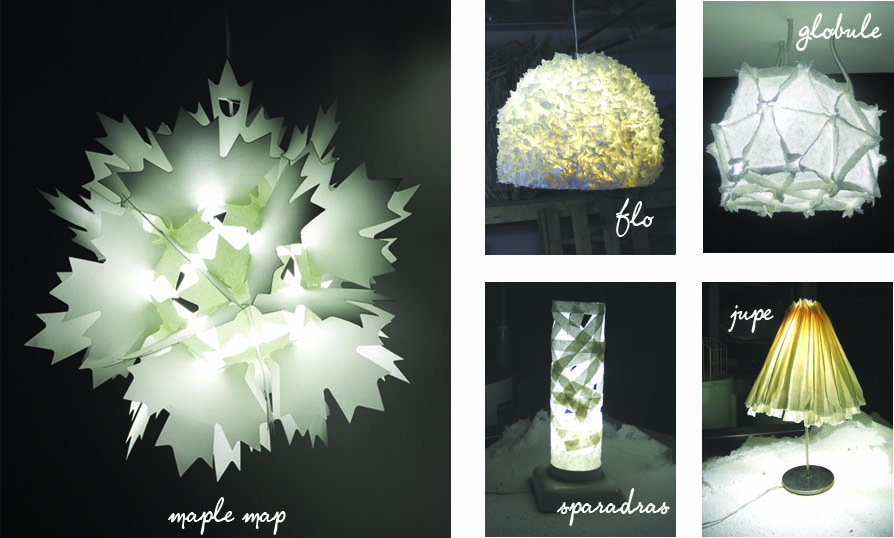 What I like about these is the very hand-made feel. I think as we continue to employ new manufacturing technologies, we not let the machine dictate the form. Take designs beyond the cut pieces; make laser-cutting or 3D printing only part of the process. In the coming age where anyone can have access to the tools of manufacture, it's the work that pushes beyond the technology that will stand out as the work of a gifted designer.
You'll have to take it up with Ponoko Prime if you want to use paper, but I think many of these design directions could be explored using felt or wood taken past their initial aesthetic qualities.