On a recent thread in the Ponoko Forum magdelina posted a question about how to get secondary colours into laser engraving.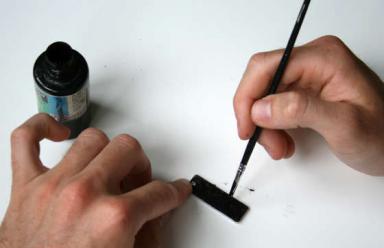 Rradd was kind enough to share his experience as well as a link on how to ink in laser etch on the Instructables site posted by Dan Emery.
Both the Ponoko Forums and the Instructable site are great ways to both learn and share your experiences to get the most out of your design projects. If we share our knowledge with the online community each one of us can learn from the others errors and success (much as we would in a design studio).
Back to the inking in etch, the final steps on the instructables site reminded me of the process of a DIY (prison) tattoo.
The process is pretty much the same but instead of a precision laser etching a computer generated image into the surface of a polymer, it is just a guy(or gal) with a sewing needle and a matchstick repeatedly piercing the skin. After that the ink wipe method is pretty much the same (but slower).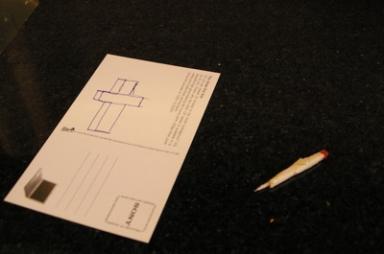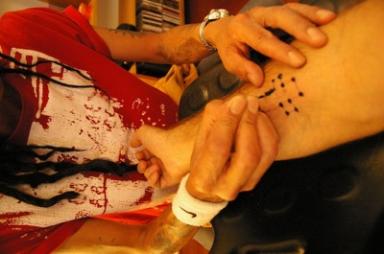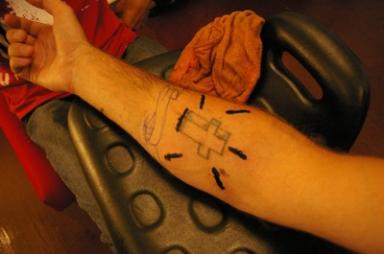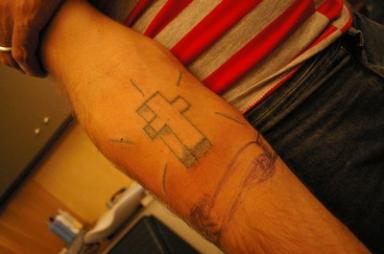 Also interesting about the DIY Tattoo is that instead of getting an existing image, which in many tattoo parlors are pretty much traced onto your skin. With a DIY tattoo you get a personalized image that reflects either the skill or naivety of the 'artist'. There are also elements of viral (not hepatitis) and evolving design, as a motif is copied from the tattooer to the tattooee, each time it changes slightly, again depending on the skill of the tattooer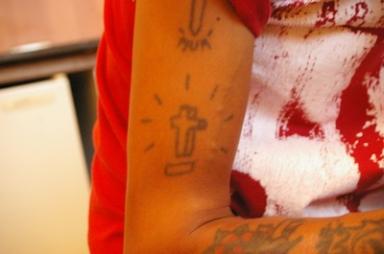 Thanks to Jerry…