Materialise.MGX is about creating high-end products with high-tech manufacturing. The company considers itself as "part of the growing smart luxury market." .MGX was developed in 2003 as a division of Materialise, "a worldwide leader in [the field of rapid prototyping] especially in the applications and solutions found in medicine, dentistry and the automotive industry" offering prototyping and software solutions, consulting and custom manufacturing. .MGX serves to expand the expertise and resources of Materialise into the realm of product design. They started with lighting.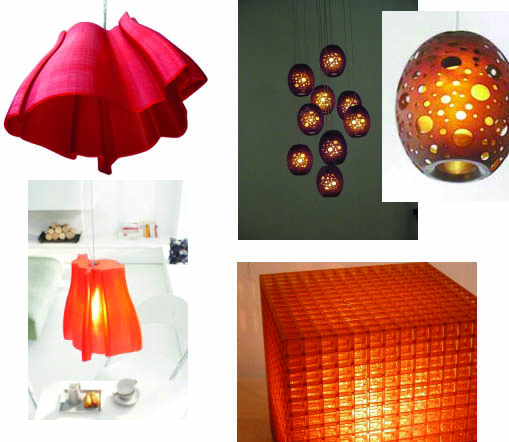 Above Clockwise: Bunnylamp.mgx, Minishakes.mgx and Open_Cube.mgx were all created with stereolithography, a process that builds up layers of resin.
Above Clockwise: Omi.mgx, Creepers.mgx, Quin.mgx, Twister.mgx, and Flame.mgx were made from nylon powders with selective laser sintering.
Art director of .MGX Naomi Kaempfer along with commissioned architects, designers and design studios launches a new .MGX collection of products each year. Visit the site to see all of the .MGX products.
Materialise.MGX will be celebrating their 5th anniversary and revealing some of what's in store for '09 at Imm Cologne from 19—25 January.