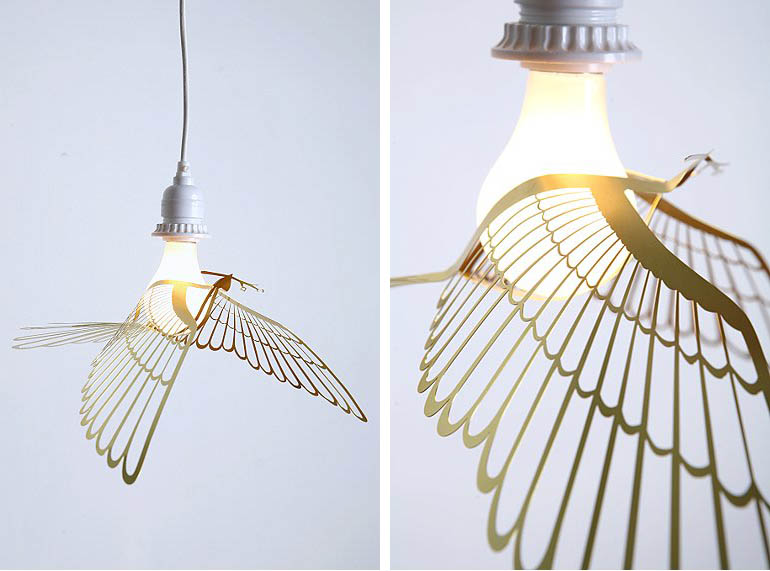 I'm all about supporting individual designers and that all individuals can design. But as far as corporate machines go, it's hard to find a retail empire that really takes a chance on creativity and delivers goods to the trendsetters the way Urban Outfitters and her sister companies do. And Urbn frequently commissions and carries work from rising designers, such as the Bird Pendant ($50) by Hung Ming Chen of Hommin Studio shown above.
Urban also has their own flat-pack chandelier for $36, but personally I like the Ponoko one more.

And if you're looking for something more Tord Boontjesque, there's a $68 derivative Thru the Trees.