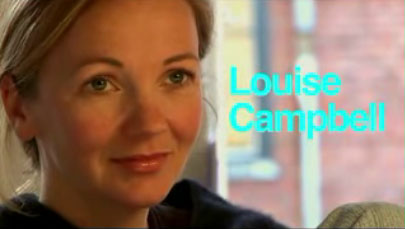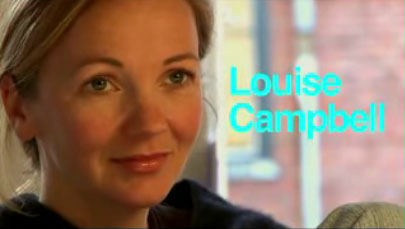 The lovely Louise Campbell began her studio in Copenhagen in 1996. Since then, she has been working on a range of furniture, lighting, interiors and products for such clients as Royal Copenhagen, Louis Poulsen, Zanotta, Muuto, and the Danish Ministry of Culture. In March of 2008, Dwell magazine filmed a *highly recommended that you watch* nine minute documentary following Louise through various sites of commission throughout Copenhagen as well as her own studio. The video is charming, captivating, and intelligent; no doubt because all of these qualities come forth from Ms. Campbell.
The work of her studio is based on 3 simple rules: always start from scratch, find the core of the issue, and dare to be different. Below is a selection of designs that embody her philosophy and that explore contemporary manufacturing capabilities, mostly lighting. : )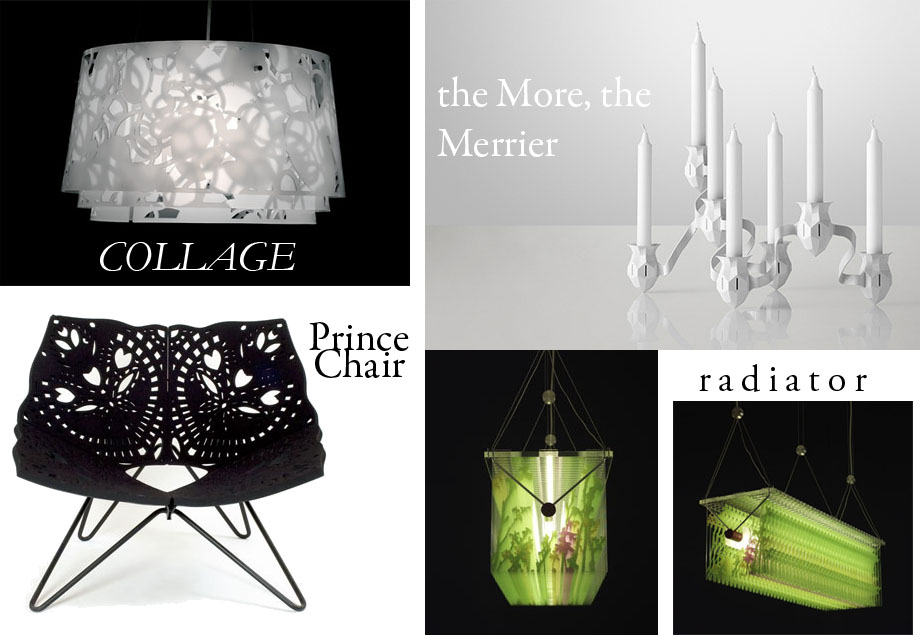 Many of you lovely readers are design students, so just an f.y.i. — the Louise Campbell studio offers a precious few internships every year to students of all nationalities.