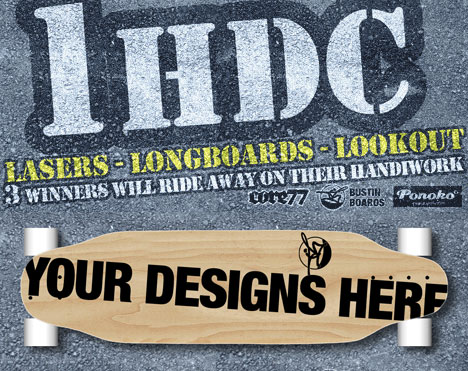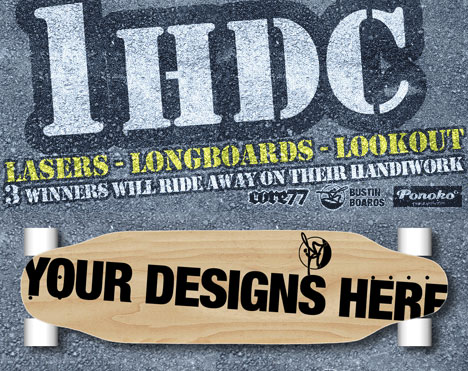 Core 77 has just launched new 1 Hour Design Challenge: Design a laser-cut grip tape inlay for a Longboard. Guess who's cutting the winning design? Details on the competition below.
THEME:
Laser-cut Grip Tape Inlay for a Longboard!
DOORS OPEN:
Monday, January 5, 2009
9 PM PST (4AM GMT)
DOORS CLOSE:
Wednesday, January 28, 2009
9 PM PST (4 AM GMT)
BRIEF:
After a string of increasingly complex 1HDCs we figure it's time for a simpler task: make a graphic for a longboard skateboard! The twist here is that the design will be produced by laser-cutting grip tape for use on the top of the board (not the customary printing of a design on the underside of the board).
For inspiration, take a look at past deck-centric posts:
Seven Layers of Laser Engraving by Duann
Getting Precious About Skateboards and
Piotr Woronkowicz's Laser Engraved Skateboards by Roy
Skateboard Art with RefillSeven by Steven