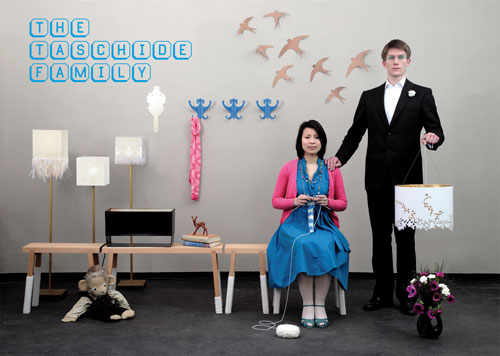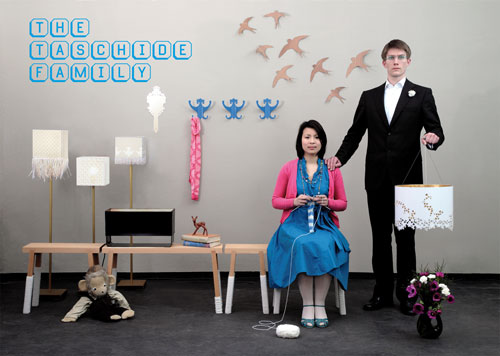 Laser-cutting is creating an entire movement of design; one in which the process is informing the form. German product designers Sandra Tan and Johannes Schiebe are using some of the same technology available to Ponoko users. Operating under the name Taschide, they create accessories, furniture, and lighting. British trend consultancy Trend Bible has included several of their designs in the trend forecast of 2009 and 2010.
Continuing with my light obsession for this month, below are some of the lighting designs from this talented team.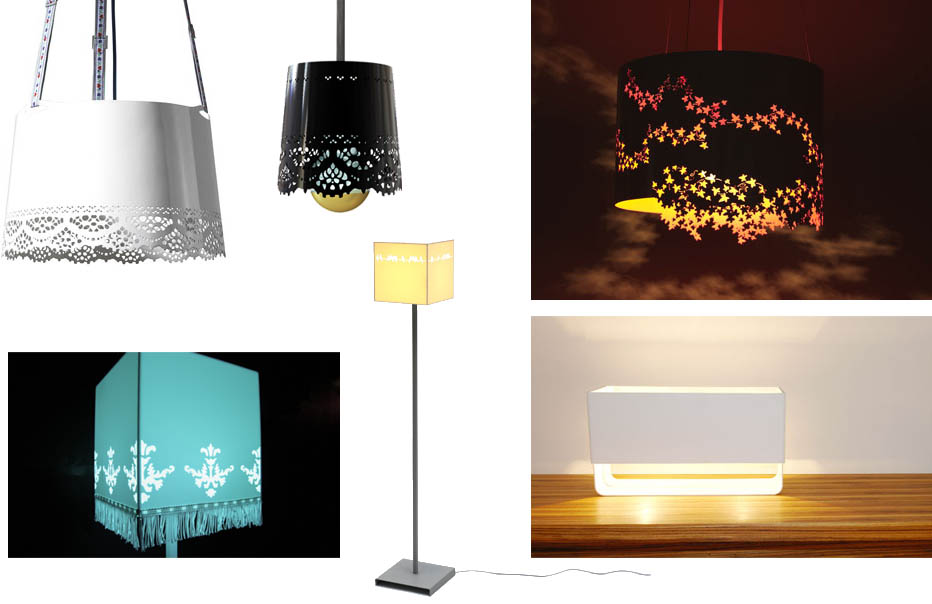 To find out more on when, where and what Taschide is up to, visit their blog. If you're interested in purchasing, here's a list of retailers. Here's a sample of their non-illuminated work.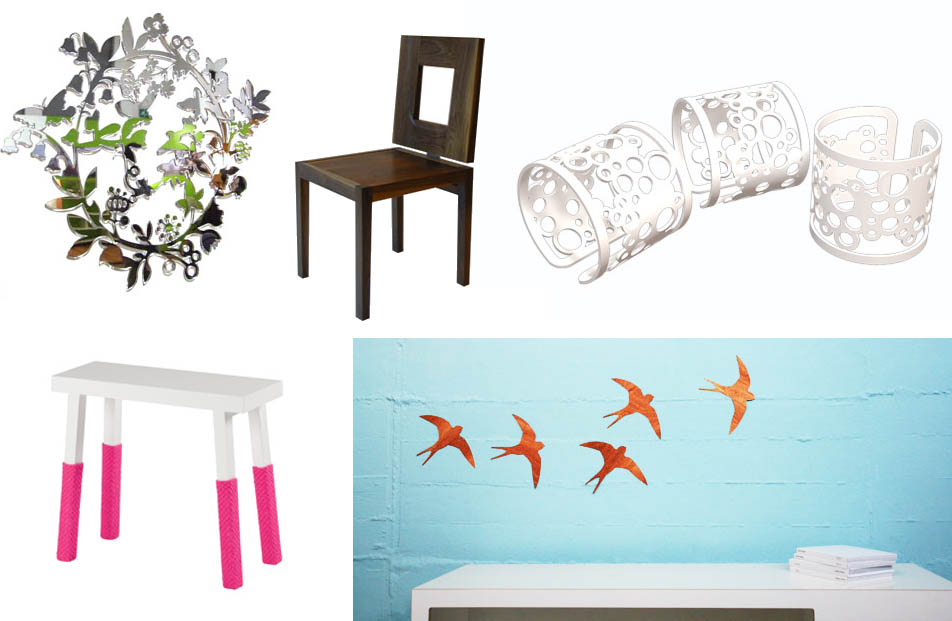 For more on the trend-making powers of technology, check out my post Laser-Cutting Into Lace.