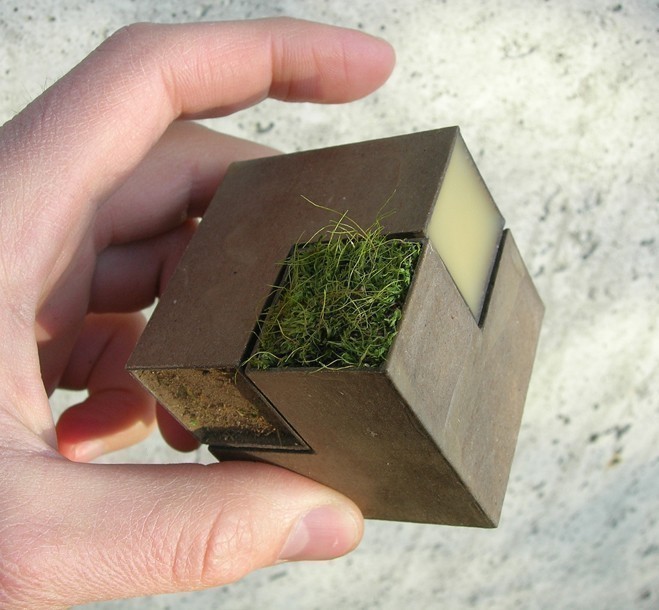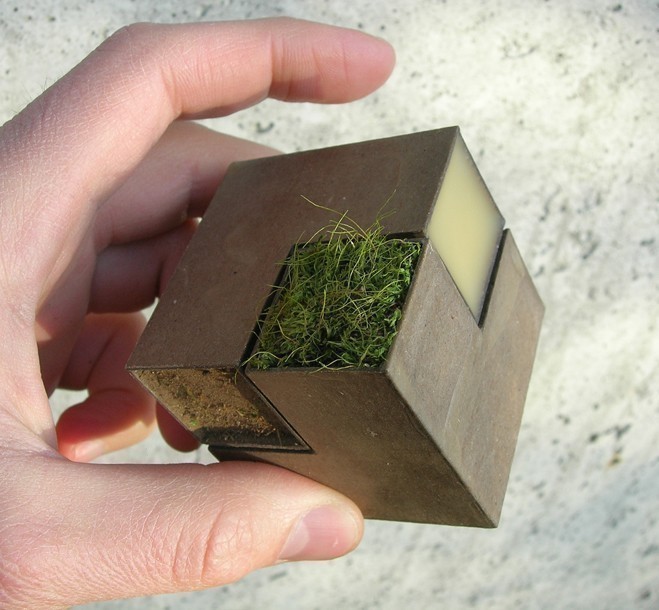 Cardboard, beeswax, moss, and dirt are brought together in these wonderful sculptures from Layer by Layer. Each of these eco-friendly faceted designs is made to order by the anonymous Brooklyn architect behind Layer by Layer.
What_
A geometric entity to occupy a desk, a dresser or any space in your life.

So the outer casing is made out of recycled cardboard coated in beeswax. The beeswax adds strength as well as a pleasant smell. One well is filled with beeswax, the other with moss.

Why_
A stress reliever, something nice to look at and touch, or a little bit of the outside when you are stuck inside.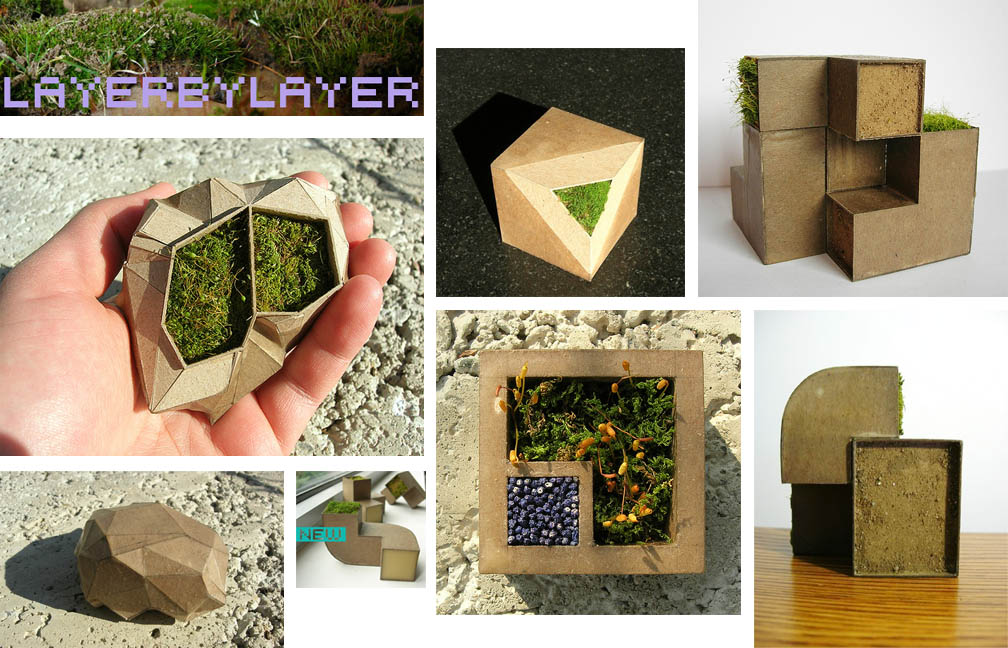 Generally, I'm strictly utilitarian when it comes to owning any object. But I really, really love these. I think the moss and dirt add a lot of life to these objects, making them more like pets and less like trinkets. And since the recent death of my orchid, I'm in desperate need of some greenery to start the new year.
To order your very own, visit the Layer by Layer etsy site.
Via Apartment Therapy