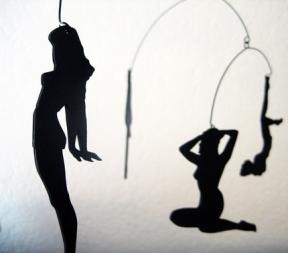 In a previous post we featured Helene Ige's birds of a feather mobile but here is something a little more 'adult'.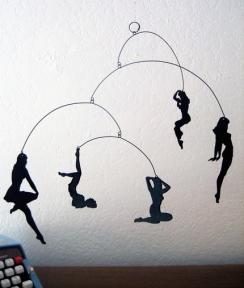 Salty and Sweet have produce the Centerfold Mobile, with shapely profiles for the GI or gentleman in your life.
Figures are laser cut from 1/16″ solid black mat board and joined with black wire and takes up approximately the same space as a basketball when in motion. The Centerfold Mobile is extremely lightweight and stays in motion with even the slightest breeze.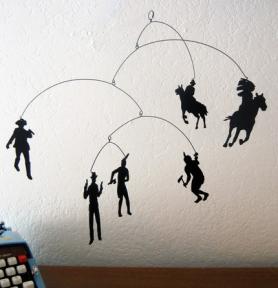 Also available from their Etsy store are Pin-up, Hooligan and Wild West mobiles.