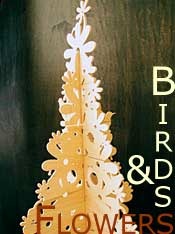 Here in Australia there was a forest fire last year where all the xmas trees are grown so there is a shortage of trees available this year, and those that have survived are spindly little twigs that can barely hold the weight of the tinsel.
So it may be a little late for this year, but here is a round up of some flat pack xmas trees.

1. Designed with the green customer in mind, Buro North's flatpack Christmas tree comes in three sizes: 1'3″, 3′ and 7'5″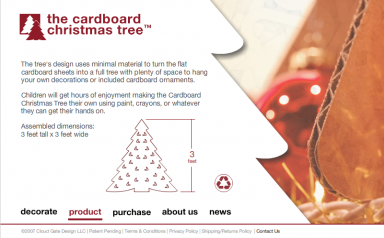 2. The Cardboard Christmas Tree is 3ft high by 3ft wide and perfect to be colored in by the kiddies.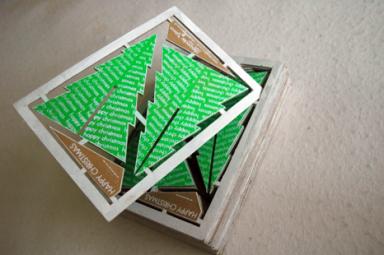 3. Flat Pack Xmas Card by Alex Glenn, It comes complete with instructions and that all important hotline number you can ring in case some of the bits are missing (rather more helpfully, this one puts you in contact with Glenn's own studio)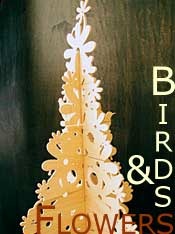 4. Because We Can's Flat Pack Tiny Xmas Trees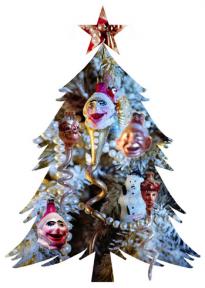 5. Considerably weirder is Marilyn Minter's Merry Merry.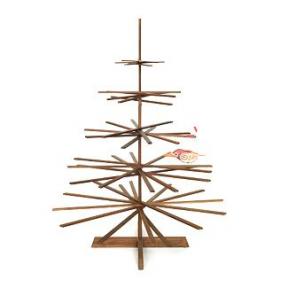 6. The PossibiliTree by renowned architect Richard Babcock.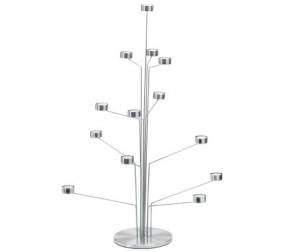 7. or finally the Tealight Tree by Estillo. Although not actually flat pack I am sure it would fold down relatively small.