The Moses Basket Rocking Stand by SkewedParallel is one of the most beautiful and elegant furniture designs currently in the Ponoko showroom.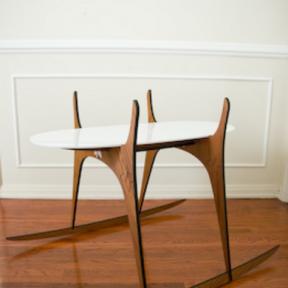 With the addition of their daughter Skewedparallel aka nathan found himself with a Moses basket but nothing to place it on (must not live near the Nile). He found a few for sale but was underwhelmed by their design and was looking for a reason to try Ponoko out.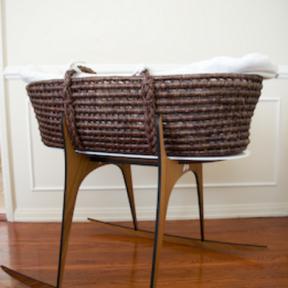 What a great success for a first attempt, unfortunately it is not for sale but can act as inspiration for innovative and practical use of Ponoko to realize a design when nothing mass produced satisfies.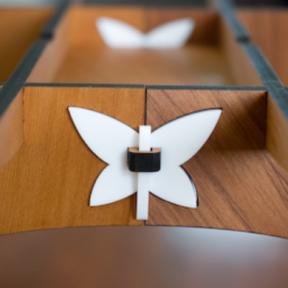 Nice work and great photos..