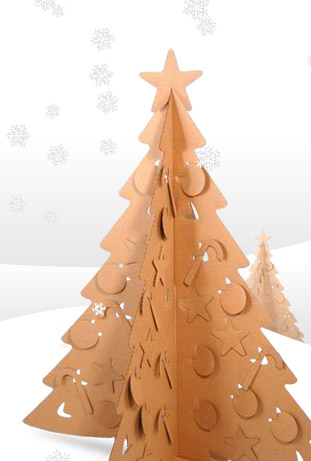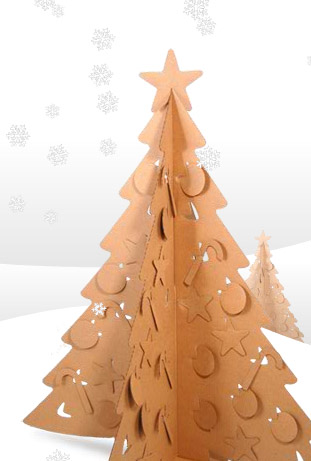 This Christmas you can help plant trees with the purchase of recyclable cardboard Christmas tree. A portion of the sales will be donated to the Arbor Day Foundation's reforestation program Trees for America. Cardboard ornaments, candy canes, stars and balls are included too. The cardboard tree has slots in it from which to hang ornaments, and you can use your own if you don't want to go 100% cardboard. Below are a few examples of customized versions.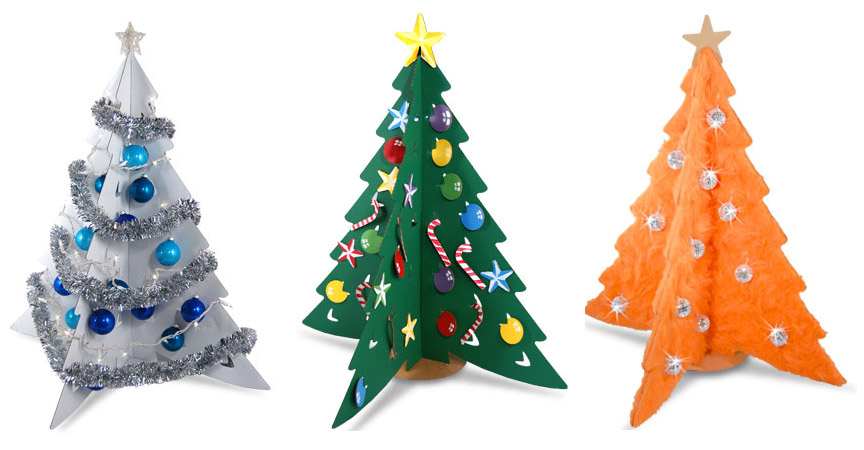 The concept comes from Chicago design studio Cloud Gate Design LLC. Twenty of these trees were donated to the Chicago Children's Memorial Hospital earlier this month. To order one for yourself click here. Trees are $22.95 and 3ft tall by 3ft wide.
If you like these, check out the wooden flat pack trees mentioned here last month.