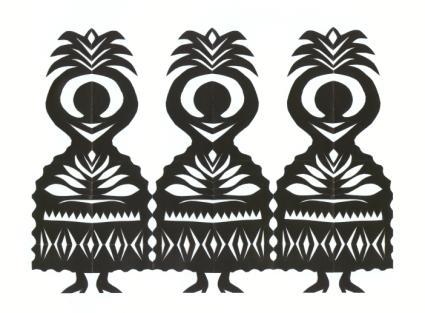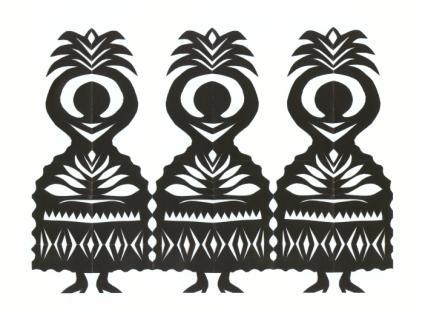 Wycinanki (vee-chee-non-kee) is the traditional Polish art of paper cutouts. It started with sheephearders cutting designs into tree bark and leather; then in the 1800's paper forms were used by peasants to decorate furniture, walls, and windows and given as gifts. They're a little more complicated than our grade-school paper snowflakes, but just as festive for the holidays. And with unemployment rates at their highest in decades, this is the Christmas to decorate peasant-style.
Most wycinaki is made with layers of different colors, but the Kurpie and Kolbiel regions are typically just one color. Below is an assortment of designs from Malgorzata Belkiewicz, both traditional Kolbiel and personal artistic creations.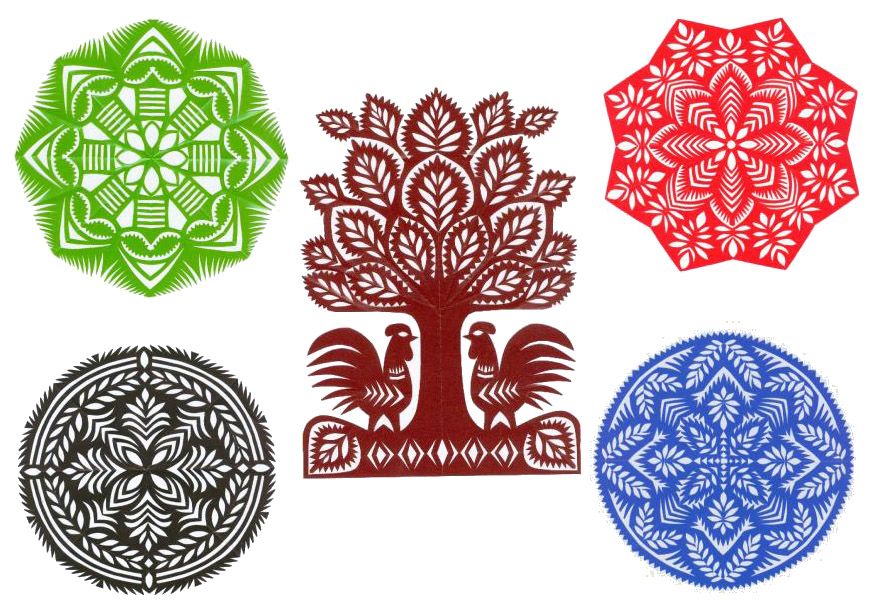 Using Ponoko, you could bring wycinaki to an array of materials. The felt and ply-woods would be great to use for dinner setting decor.