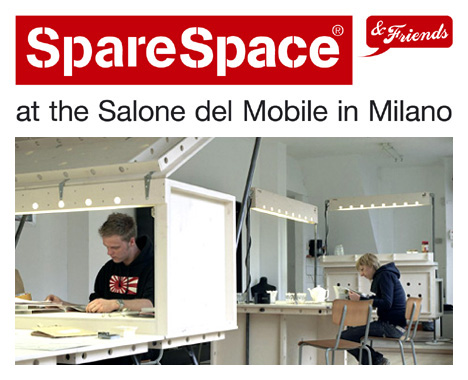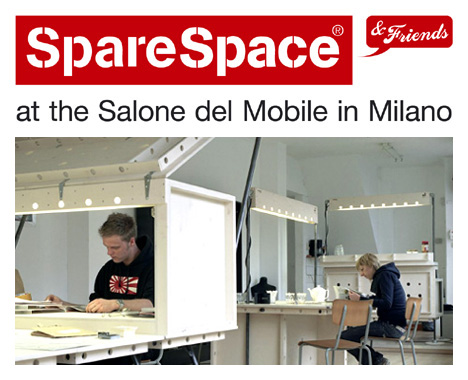 image from Core 77
A brilliant idea from the Dutch, SpareSpace is a program and design solution that turns empty commercial space into temporary creative offices. Once a places sells or rents, then the office packs up and moves out.
Using specially designed crate furniture by designer Jack Brandsma, SpareSpace gives substance to the term Mobile Office. Work spaces can be folded and transported in no time, as can the bar, the meeting table and the foldable wall.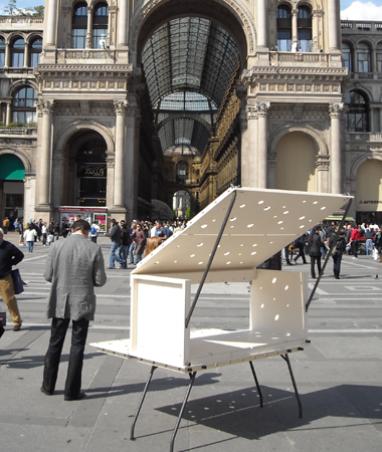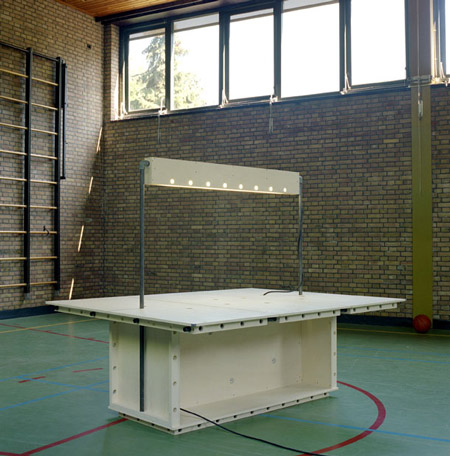 The first SpareSpace is a vacant storefront at the Westerkade 24 in Groningen, the Netherlands. At the website, you can apply for space, provide space or join a SpareSpace task group. With the way the economy has been forcing stores to close doors, more and more commercial buildings sit empty and abandoned. This can often be the beginning of deterioration and crime for an area. I think SpareSpace is an incredible way to keep thriving or revive buildings and districts until companies can once again afford the real-estate.