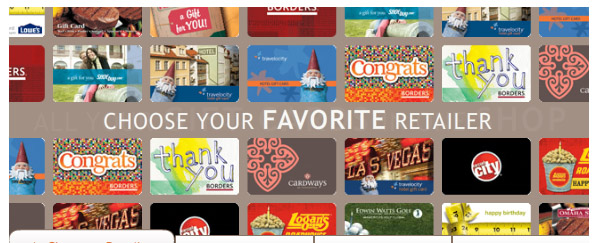 Giftcards have their pros and cons. They're sort of the opposite of the sentiment that it's the thought that counts. But maybe what your Aunt *thinks* that you want, you really don't. Giftcards also kill two birds with one stone. They're gifts AND cards. Most everyone wants to personalize the cards they send, even if just with a signature. And with Cardways, you can customize the card part of the gift!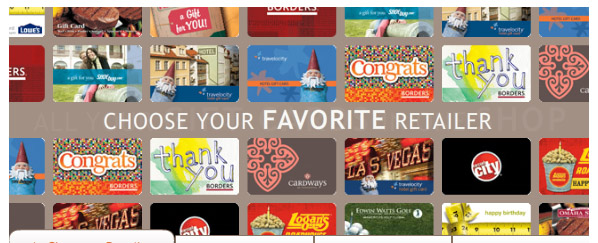 There are currently 15 retailers to choose from with decent variety, from Regis Salon to Borders books to PapaJohns pizza. (Just a side note though, from my year in corporate America I learned that more than a couple of these retailers are a little too close for comfort, close to bankruptcy that is. Best to use those giftcards on post-holiday mark downs a.s.a.p.)
After you choose your card, you can either select one of several designs or design your own. And here at Ponoko, we design our own. So, here's the screen to upload your photo.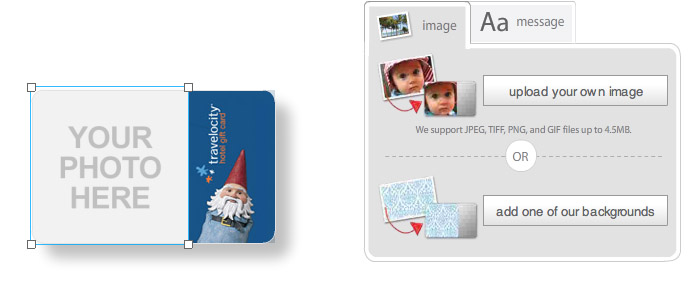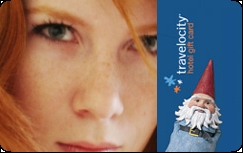 And here's my card! My boyfriend will be getting an Xtreme close-up of my face (Don't you love Mac's built in cameras?) and $25 off a hotel stay for when we fight. And if the economy has hit too hard for that, Cardways also has just plain old greeting cards that can be electronically personalized.