The Chicago Craft Mafia has been organizing the DIY Trunk Show for six years. I attended the handmade holiday sale a couple of weeks ago. As a Fibers graduate, I was happy to see the eclectic range of handmade goods — from porcelain jewelry to needle felted toys to recycled fabric aprons to letterpress stationery.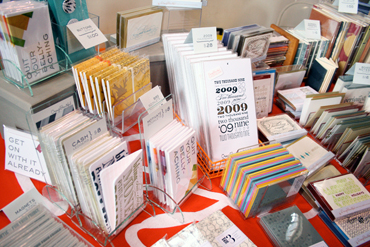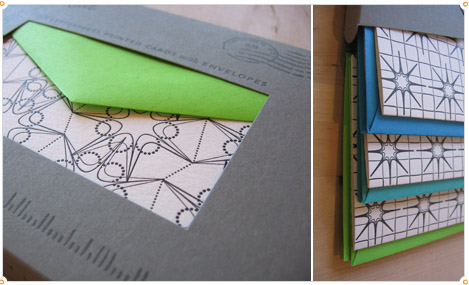 For about a year, I've had a business-crush on Orange Beautiful. Not only do founders Emily and Laura create awesome, professional, and affordable stationery products, they also run the Scoop, voted as one of the top ten most influential design blogs by the readers of Home Rejuvenation. Orange Beautiful's booth at the DIY Show included handmade notecards, journals, and motivational prints. For those of you doing your holiday shopping from the computer, you can visit OB's Etsy site.
There's something you can do with laser-cutters that I don't think has been mentioned yet here on Ponoko… Shadow Puppets! Andrea Everman has created the world of Owly Shadow Puppets, and had a really cute DIY booth at the Trunk Show.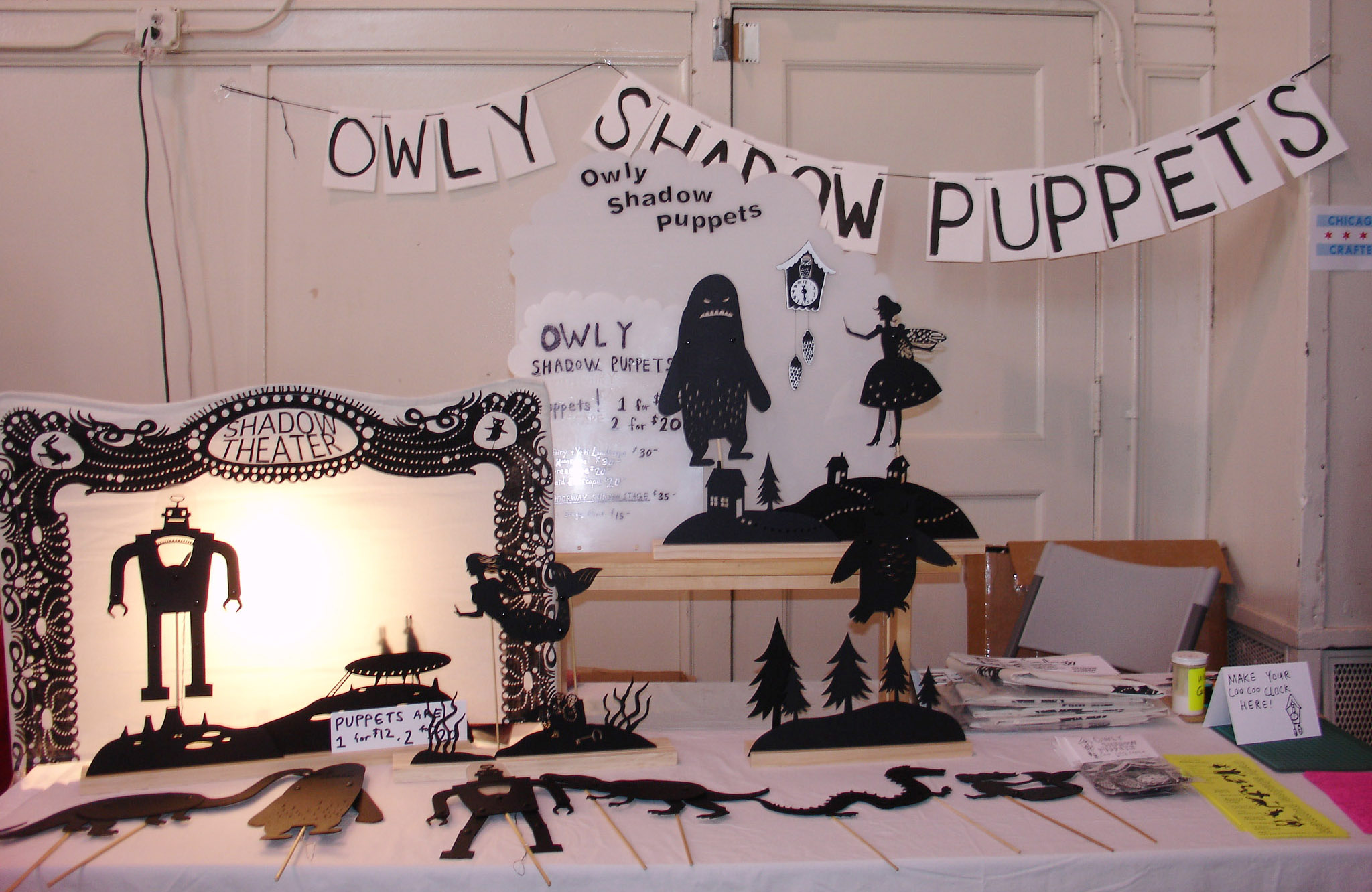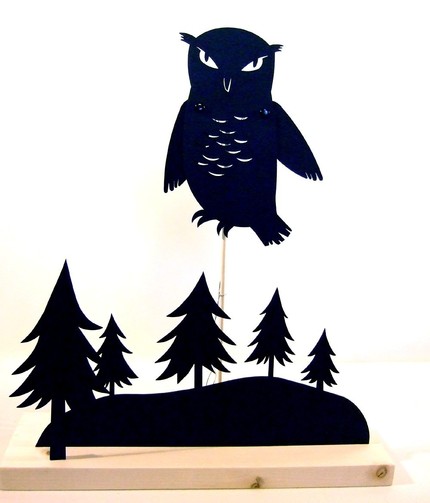 There's an Etsy site for these too. (And hopefully an interview with the puppet master herself!)
While there was something for everyone at the DIY Trunk Show, these handmade porcelain jewelry pieces by Sofia Masri were for *me*. I love the bright but soft palette and the beautiful patterns.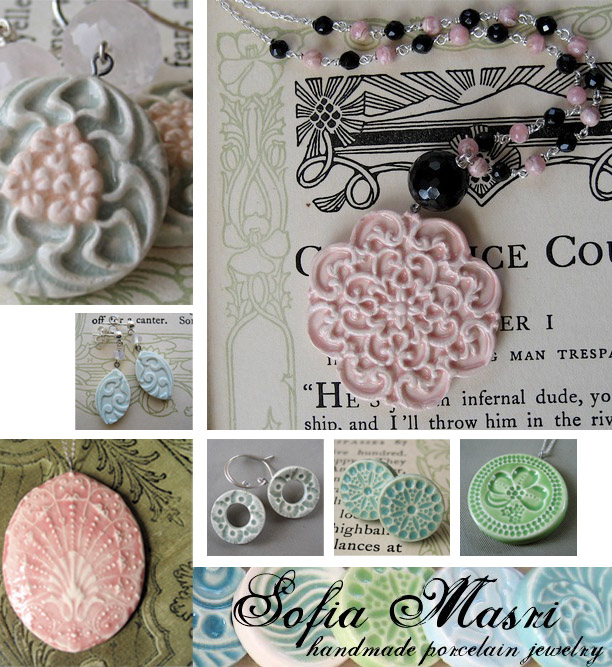 I debated for a long time whether to hit the ATM for the Medallion pendant, but Sofia gave me her card and told me she would be at the Renegade Craft Fair December 6th and 7th. I'll definitely be there, and if you like what you're seeing here, please check out the Renegade Craft Fairs being held in Chicago, Brooklyn and San Francisco.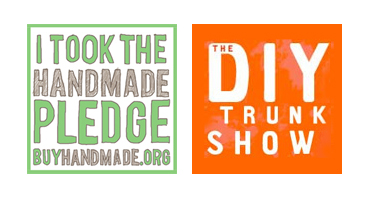 I really enjoyed the DIY Trunk Show; it's a great venue for a maker's introduction to vending at a trade show, for holiday shoppers to find high quality, handmade gifts and for anyone in the Chicago designer / crafter scene to meet some like-minded (and super nice) locals. (To participate in the trunk show, you've got to live within 5 hours driving distance of Chicago.)