Made from recycled, double-wall cardboard, Nomad is a modular architectural system that can be assembled into free-standing, sculptural screens, temporary partitions, rooms or even displays without hardware, tools or damage to existing structures. Available in nine colors, Nomad can be arranged into open or closed configurations; creating private environments or light and airy dividers. The Nomad system can be configured to create entry-ways and corners, easily adjusting to any indoor space.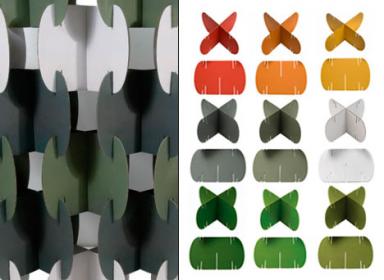 Designed by Jaime Salm, Roger Allen and available at MIO for just U$56 for 24 modules, available in Olive Green, Grass Green, Forest Green, White, Slate Grey, Dark Grey, Ochre, Orange and Red.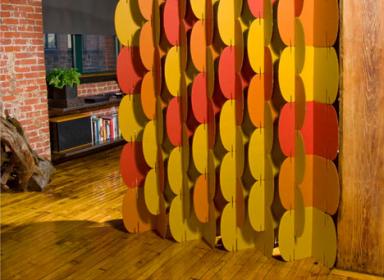 Their Philosophy behind the product looks at nomadic lifestyles and the desire for flexible space inspired the creation of Nomad. Designed to grow and adapt to any environment and a range of applications, Nomad Architectural System translates the tools of architecture into simple modules that anyone can use.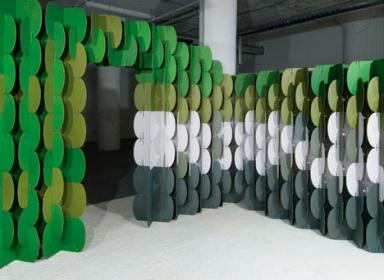 Via Curedale
and check out MIO for more beautiful, sustainable and affordable objects….