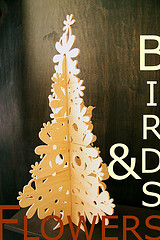 Xmas is fast approaching and it is time to start thinking about xmas trees, presents and office parties.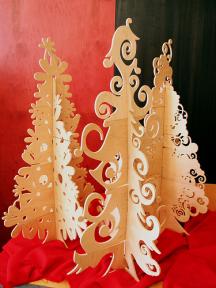 Because We Can may just be able to help out with 2 of 3 with their Tiny Xmas Trees.
Available in four different designs or the complete set the Tiny Wooden Xmas Trees are made of 100% sustainably harvested American Maple. They stand 2 1/2 feet tall. Perfect for your table decoration! These ship and store flat. Each tree has seven pieces that easily slot together. The Bundle pack is U$120 or U$40 each.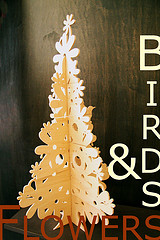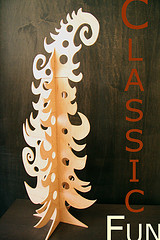 Or perhaps you can try for some other xmas treat in the Ponoko Showroom.