The previous post on the flat pack pocket lamp generated a bit of interest, but unfortunately I cannot get in contact with the designers to pass on their details to interested parties.


A similar concept developed by Sander Mulder is the Eureka Light, another flat pack light bulb, though not quite credit card sized, perhaps if you all flood him with orders he may start producing them???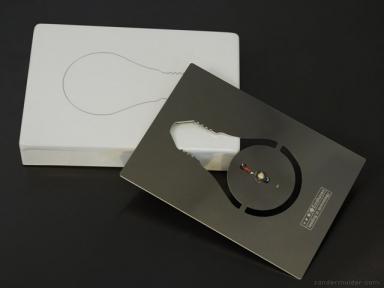 Made from a laser cut sheet of aluminum, in combination with a high power led, this clever designed lamp operates on 2 button cells.
As a design object in traditional postcard format, it can be shipped by regular mail to your family, friends and relations. Made from off-the-shelves parts, combined with a sheet of aluminum in a clever way, it transforms with one single twist into an ambient lighting fixture.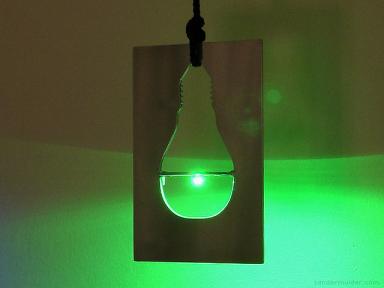 You can purchase the light from his site, but while you are there check out some of his other cool laser cut lighting designs.