Wreath puzzles are laser-cut for precision fit and easy assembly using slotted construction. They look great in their native brown or white and can be decorated with paint, glitter or other craft materials. The perfect holiday gift for home or office or home office.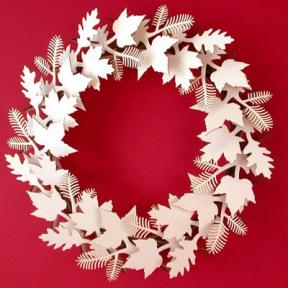 Each wreath is made from 100% recycled cardboard, a non-toxic, environmentally friendly product.
Packaged flat for shipping; includes detailed instructions. One wreath per package. Measures: 24 x 24 x 3 inches and costs $38.00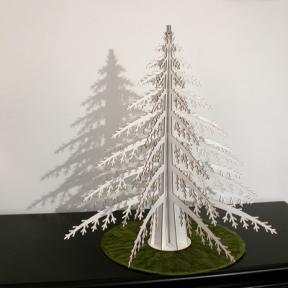 or go for the Alpine Tree, this radial design can be assembled as either a full 360 degree tree or a more compact, wall hugging, 180 degree configuration.
Measures: 22 x 22 x 24 inches, so you are only going to fit flat pack presents under that xmas tree..
Or maybe you could just sketch your own tree/present using Ponoko's Photomake.
back at ya monogocoro