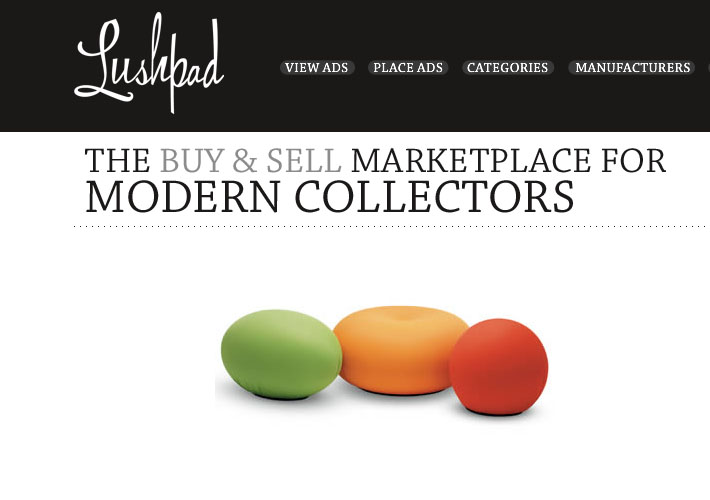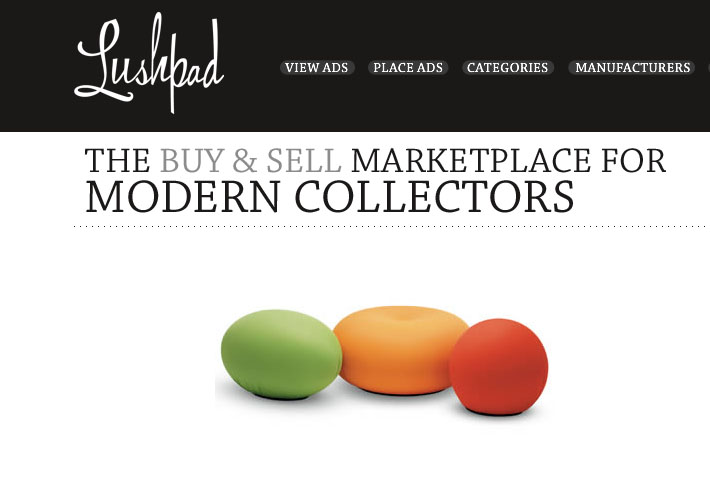 Mid-century furniture is classic. And while there are endless knock-offs from mainstream manufacturers, you might rather own the real thing. That's not to say it has to be an authentic Eames or Saarinen, but a true vintage piece. Plus, buying vintage is ecologically more friendly than purchasing brand new. For finding such furniture, there's antique markets and thrift stores, ebay and craigslist. But with all of those you have to sift through a lot of junk. That's why we now have Lushpad.
Lushpad is an online marketplace — and a well designed on — exclusively dedicated to modern furniture. And yes, there are authentic Eames and Saarinen pieces. The website also features a brief biography section, trends and contemporary articles currently on Danish design. Book reviews, collecting tips, furniture care and a blog are soon to come. The company is based in Vancouver and only serves North America, but plans to expand.
As a young professional with an art degree who left her corporate job in the worst economy of my lifetime, I decided to do a search for furniture under $250.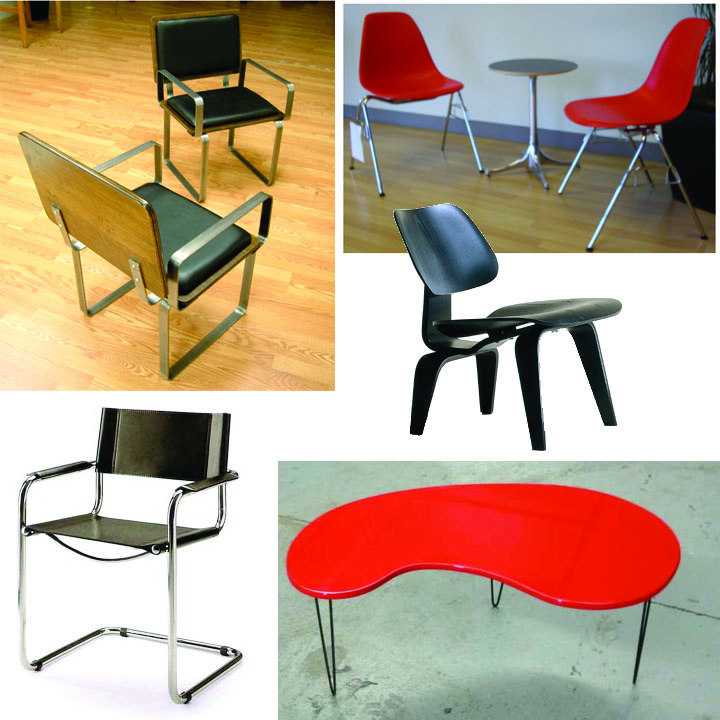 Not bad.