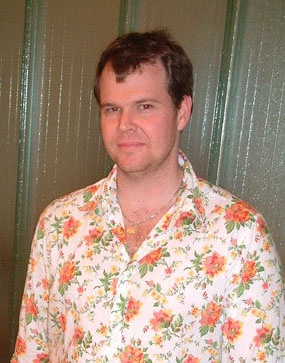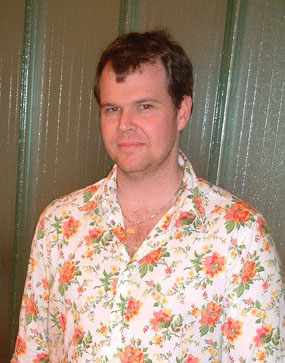 (photo from DesignBoom)
Continuing with my November focus on furniture, this post features the designs of Steve Watson. Watson's work is distinctly modern in its aesthetic and materials, but differentiated in my eyes by the form. Most of his designs involve multiple curves which make them relate more to human forms than many of the right-angled designs in modern furniture. Perhaps this is what Steve's website refers to as "a notable relaxed sensibility in his designs, a freedom of expression".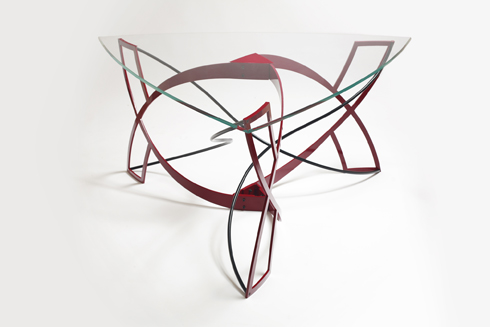 "The Cassiopeia is a large glass topped dining table with cold rolled aluminium legs and bevelled edges. The dramatic sculptural base is formed from three laser cut cold-rolled aluminium pieces braced together in a structure reminiscent of elliptical orbital patterns."

Available for £5000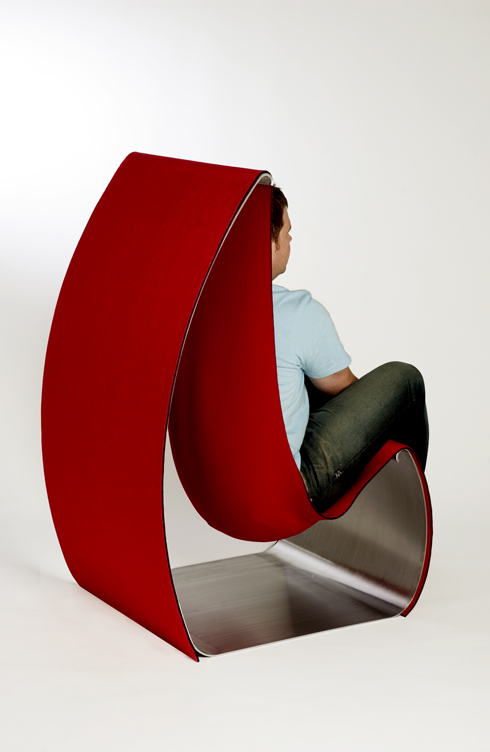 The Flex Chair is upholstered with a neoprene sheet and yields to the weight of the sitter. This design is still a prototype and has not yet been mass manufactured.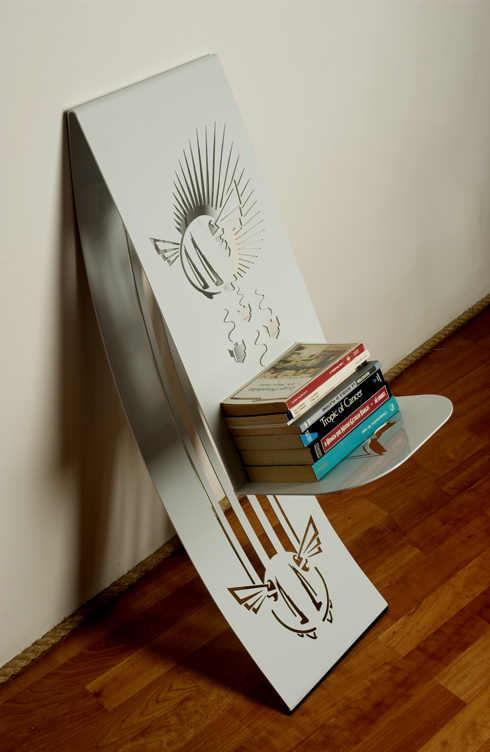 The Lung Bookshelf features laser-cut graphics by D*face. A limited edition of 9 were made and all are sold out.
For a taste of Steve's work outside the realm of furniture is the Dpsnp Salt and Pepper Shaker which was shortlisted for a ceramics competition held by Designboom. (Not the first time vibrators have made an appearance at Ponoko.)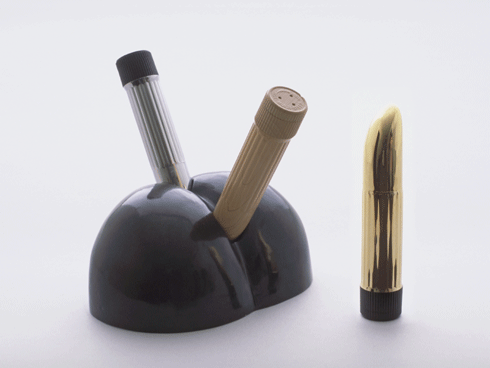 For more of Steve Watson's designs, many available for sale, visit his website.