Following on from previous post in our MIT Smart Customization Seminar series, we now talk to Dr. Johann Fueller of The Innovation Company, HYVE AG.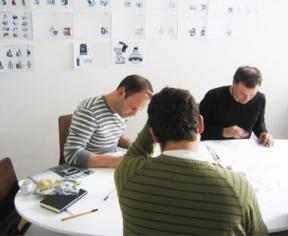 Firstly please tell us a little about your background, and what brought you to research consumer involvement in the design process?
I do have an mechanical engineering background and than did an MBA. I started as management consultant and always wanted to combine engineering with marketing, but it never worked out.
So, I decided to start with my Ph.D. During that time I was looking for a topic where I could combine those two domains. This naturally is the case during product development where you have to identify consumers' needs and than translate them into product benefits and requirements. At that time (around 1999-2000) the Internet really hyped. Although the bubble bursted, I still wanted to explore the impact of the Internet on new product development process. By coincident, I also have an industrial designer as friend. With him I often discussed my intended research and also it's practical impact. Finally, we thought it makes sense to create a company around the idea to integrate consumers and communities into a company's innovation process.
Your research focus of virtual integration of consumers in new product development seems to cross over into various fields including Industrial Design, Netnography, Crowd Sourcing, Interface Design and Marketing. What do you see as the primary string that ties these disciplines together?
All my research is centered around online communities, and how they be integrated to come up with better, more consumer centered products.
How to use the innovative potential of online communities for new product development. Which consumers are willing to engage? What do they expect? What motivates them? How do they experience their participation? What is impact of consumers participation on their relationship towards the company they are interacting with, and towards the product.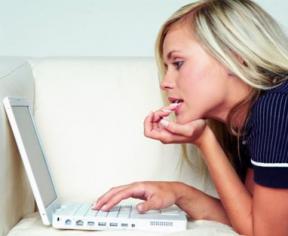 In your 2007 paper with Kurt Matzler titled 'Virtual product experience and customer participation — A chance for customer-centred, really new products' you describe a case study with Audi where consumers had input into the design of an aspect of the car. As with any tool, the method of interaction limits the possibilities available, how can the web interface used allow consumers to explore and realize their latent needs if it is not within the parameters of the design interface?
This is indeed not so easy: In this case consumers could only experience what was already offered by the toolkit. In this case , this was our intention. Based on this experience, consumers where able to describe if they liked the device, what are the benefits, and how an ideal product could look like. Whithout the virtual experience, consumers might not have known what they need etc.
Were any of these designs implemented and is this something that you think will be adopted on a larger scale, or become more common with automobile manufacturers?
Many features which have been explored are already implemented in the current infotainment device of AUDI. E.g. the configuration of the device is based on our findings.
What do you think are the strength and weaknesses of other models such as Dell's Ideastorm or Lego's Mindstorm? Which sites do you see as being the most exciting?
I think all those initiatives are fair approaches and have some benefits and drawbacks. What is really important I think is that the community is not only driven by company employees but by users. Otherwise, I guess it won't become a sustainable community.
How important do you consider the peer recognition, and social capital that is exchanged in these, and other consumer design sites?
I think it is one of the main-drivers. You can observe those aspect on most successful social networking portals. Everybody wants to showcase his talent and share his hobbies with other likeminded people.
As rapid prototyping technologies become more readily available, do you foresee major brands adopting these tools for consumer products? or do you think consumers will take the tools into their own hands and modify or redesign products themselves?
I think that both scenarios will happen. Once those prototyping facilities become available I am sure that new business opportunities will emerge and that consumers will heavily use them.
You have also undertaken research into augmented reality, how do you see product development and augmented reality coming together?
At the moment it is still quite complicated. Once the usability becomes easier, it could provide a real benefit, as the user experience becomes much more realistic. You can place virtual products in real scenarios. The context adds a lot of realism.
Is there anything else you would like to add or bring to Ponoko readers attention?
I guess the cool thing is that we have the opportunity to be part of a period of time where consumers may become really powerful and change certain so far given rules.
Thank you to Johann for sharing his time and thoughts, if you want to read more check out some of HYVE AG's publications.