Because We Can previously featured on the Ponoko Blog by John Cromie have just released their Little Wooden Robots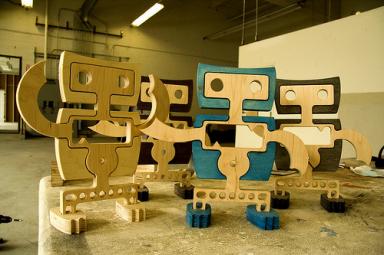 They specialize in creating a space, piece, or environment that is unique to you yet affordable, productive and environmentally friendly.
Our goal is to create truly inspiring, and creative spaces, furniture and buildings.
On sale now on their site is Little Wooden Robots made of 100% FSC certified sustainably harvested American Maple. All finished with water based dyes and Ultra-Low VOC waterborne Lacquer. They stand 10 inches tall and have removable hats, vests and feet. Available in three colors, Blue, Dark Brown and Blonde.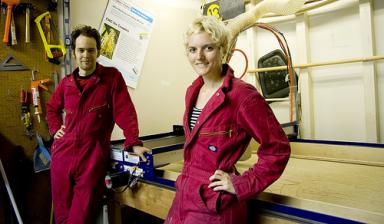 Because We Can are a husband and wife team working in all mediums and exploring new ways of solving old problems. Jeffrey McGrew is a Designer and is currently taking his Architect License exams. Jillian Northrup is a Designer and Photographer, which explains why their site looks so good. Check out their broad portfolio, or just buy a robot, $45 = bargain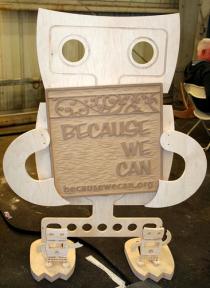 …