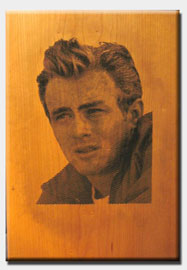 Those of you who remember our communal drooling over the Compucarve, a desktop 3D cnc machine for just $1800 may also be interested in Aspire by Vectric.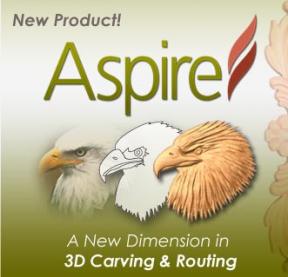 Aspire is totally new 3D relief modeling and machining software for CNC routing and engraving projects such as carving decorative ornate panels and doors, swept flourishes, custom millwork, architectural moldings, dimensional signage, bespoke company logos, jewelry pieces and custom gifts. As used by Because We Can, featured in a previous post, perhaps even to make Little Wooden Robots???
Download the trial version and perhaps you can feed it into your very own Compucarve to produce your own 3D designs.
If that is to highbrow for you, why not use Vectric's PhotoVCarve to, CNC your, or James Deans photo?