'Additiv' is a footwear concept created in collaboration with 'Adidas Originals and Berlin based designers PKNTS.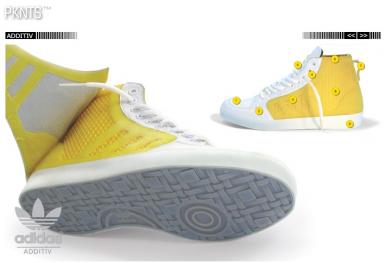 Additiv is a shoe designed to incorporate the brand archive including exchangable and additional parts. The simplicity of the pieces offers the consumer the chance to create new styles for the product. With the help of a communication platform on the internet, the user can express his own ideas in public and the brand is able to react on consumer wishes and creativity.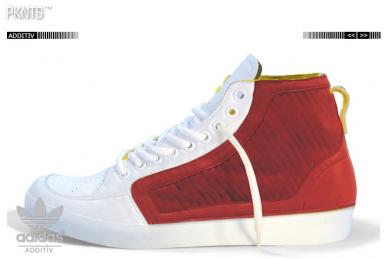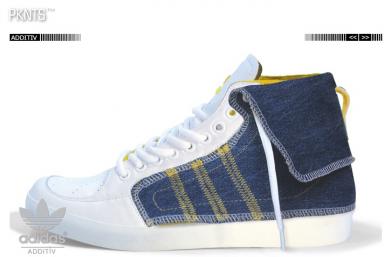 With what looks like velcro on components the shoe can be cosmetically transformed in a very Swatch type manner. A very simple form of additive mass customization.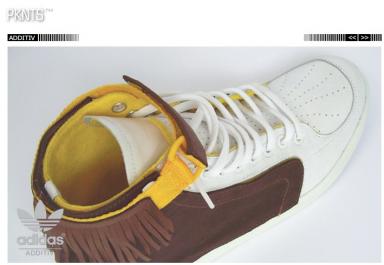 Check out their portfolio for some very fresh design work, I especially like their Mini Music Machines..
Via Designspotter