Leading up to the First Annual MIT Smart Customization Seminar I will be doing a series of interviews with leaders in the field of mass customization including Monika Desai of Sole Envie.



Sole Envie is an online social shopping community and e-commerce site that provides women with the unique opportunity to co-design and purchase their own, one of a kind, customized fashion shoes and expresses their personal style. Aimed at being a truly collaborative brand, Sole Envie will develop a fashion savvy community of users that invites them to express themselves by sharing their design, ideas and inspirations with each other.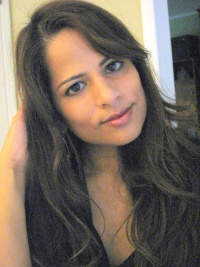 The site is not yet fully launched and functional as a shoe customization site, you can at least whet your appetite with the Sole Envie Shoe Blog.


Stay tuned for the upcoming interview with Monika Desai and more mass customization intelligentsia from the First Annual MIT Smart Customization Seminar.