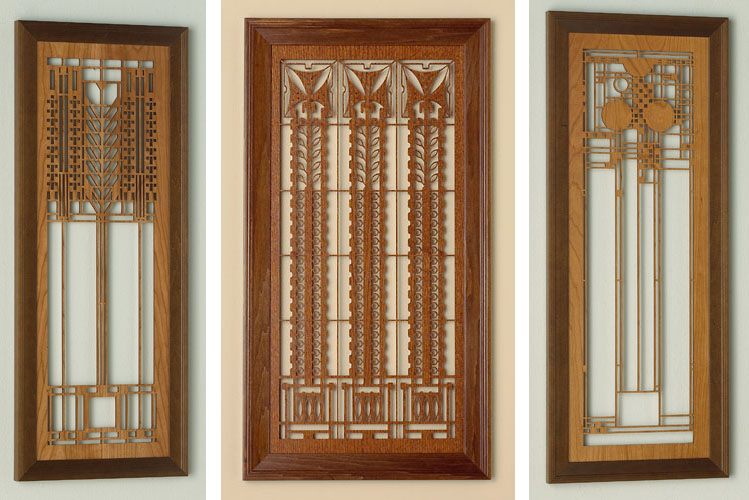 This past weekend I visited the Art Institute of Chicago and after discovering my new love for John Singer Sargent, ended my visit at the museum's shop. As many of you might know, the midwest is home to the Prairie School of architecture; and the most notable of the architects was Frank Lloyd Wright. The Art Instititue houses many pieces of furniture and decorative arts designed by Wright.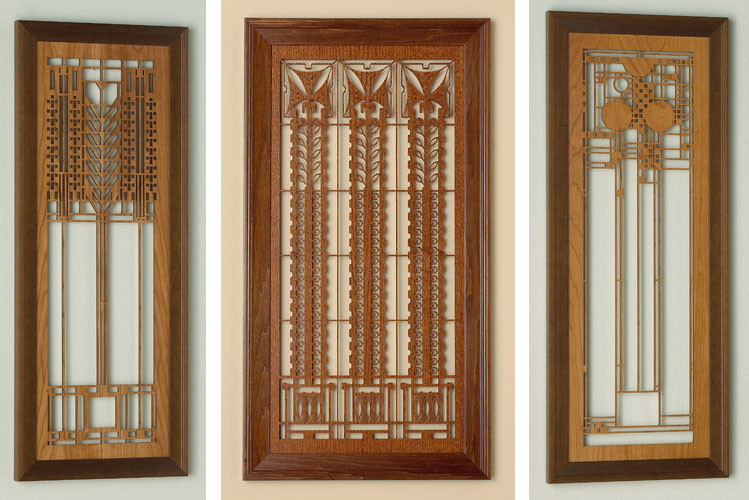 You can purchase your own Wright design reproduction in the form of wooden, laser-cut wall plaques. Prices range from $175 to $250. There is also a variety of etched brass plaques for $98.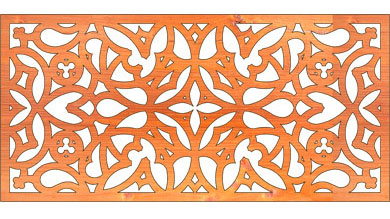 I wondered if there was anyone doing wall-art over at the Ponoko Showroom. After searching for that term, I found this piece by CerriousDesign. It's a copy of a design from the "Tradesman's Book of Ornamental Designs" published by J. Ainsworth, England in 1847. $146.99
Nice.