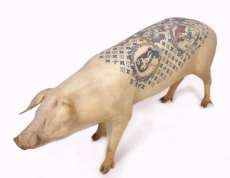 So, you're thinking about entering the Halloween competition but don't know where to start?
Why not draw inspiration from Tattooed Furniture, Pets or Tights? (pun intended)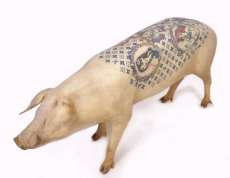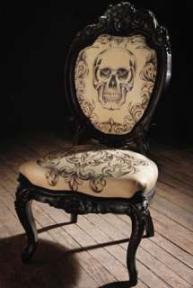 Tattoo tights are From Scottish company Bebaroque are "tattoo" and "barbarella" style tights . Brilliant and a way to make even the most mundane outfit truly fabulous. Tattoo drawings adorning our legs is a edgy way to make heads turn in the street, unsure if they are real tattoos.