Tania Hennessy, aka Aroha Silhouettes is a full time scientist by day and a full time jewellery and accessory designer by night. driven by a passion for quality, innovative and original designs, Aroha Silhouettes introduced us to her debut collection of jewelry – called Phantasmal, it's made up of twelve design illusions that become 3-D silhouettes when worn.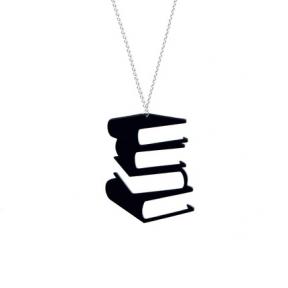 Each necklace is laser cut from reclaimed 12″ vinyl records and finished with 40cm of high quality sterling silver chain and findings which are joined by a sterling silver lobster clasp and quality tag. The vinyl record portion of the design measures 6.4x8cm at it's widest points.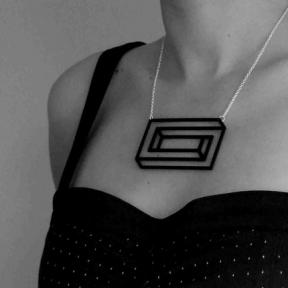 Check out her Etsy Store to see the full range (with free shipping in New Zealand).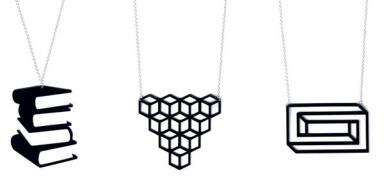 Aroha is the New Zealand Maori word for unconditional love. Aroha is universal and known by all people of all cultures. It stands for compassion, generosity and a unified intelligence of the heart, soul and mind.
Found via Sub-Studio