In a little aside in the New York Times Bits Blog by JOHN MARKOFF, the final paragraph gave mention of an interesting little fact that could either point to a particularly sophisticated user hack, or the Apple Netbook could be waiting in the wings for it's turn to shine….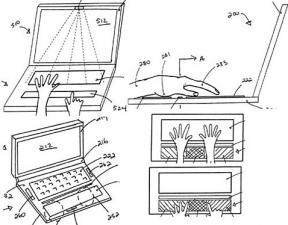 Steve Jobs.."gave a more nuanced answer to the question of whether Apple plans to jump into the "nascent"market for netbooks, essentially restating his comments on the question from last week at the Macbook introduction in Cupertino by saying the company was taking a wait-and-see attitude.
At the same time, he noted that the company already had a powerful entry in the category: the iPhone. (By that standard, Apple is already the dominant netbook manufacturer by orders of magnitude.)
Mr. Jobs also said the company "had some pretty interesting" ideas if the category continues to evolve.
That would seem to confirm findings that a search engine company shared with me on condition that I not reveal its name: The company spotted Web visits from an unannounced Apple product with a display somewhere between an iPhone and a MacBook. Is it the iPhone 3.0 or the NetMac 1.0?"
Now let's assume that using their new digital manufacturing technique that reduces weight and tightens tolerances this should make the Macbook Air seem like a bit of a stop gap?
Via New York Times