Ok, This is where mass customization goes very wrong…..



MyTwinn offers a unique, and very wrong approach to dolls for children. Send them a picture of your child and they will make a doll that looks exactly like them.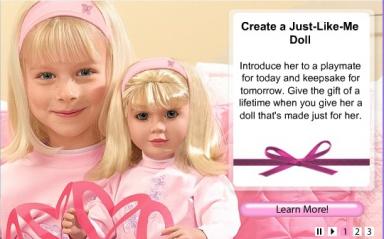 So what happens when little princesses out of control brother attempts to destroy Mini Me in a voodoo ritual??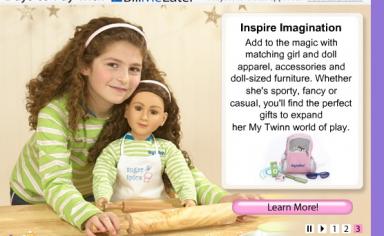 No fear, The My Twinn Doll Hospital staffs specially trained doll doctors will reattach the head for only $20, or treat Mini ME to a Doll Makeover Package that will freshen the overall appearance of your My Twinn doll. Wash & restyle hair, Re-paint lips, cheeks and freckles, Clean arms, legs, face & Replace eyelashes.




Weird