A new biker gang is roaming the streets of Richmond Hill, Queens. This crew of mostly teenagers can be seen riding along 103rd Avenue just west of the Van Wyck Expressway.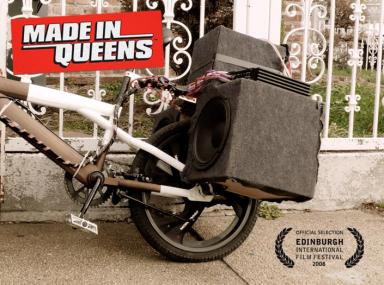 The teens, all originally from Trinidad have taken to the hobby of tricking out their BMX bikes with huge sound systems. The bikes range from the modest "Tinnitus Rex" to the ridiculously speaker heavy "Basszilla."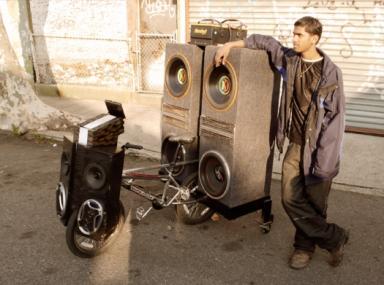 There is a documentary out called Made In Queens that focuses on their wild customized bikes. You can also check out the trailer on you tube.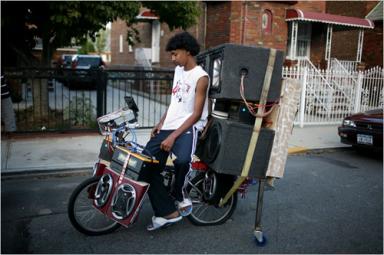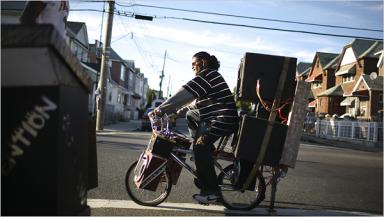 And I thought I was cool customizing my BMX with an ace of spades pegged to the spokes.
But that was in the 80's