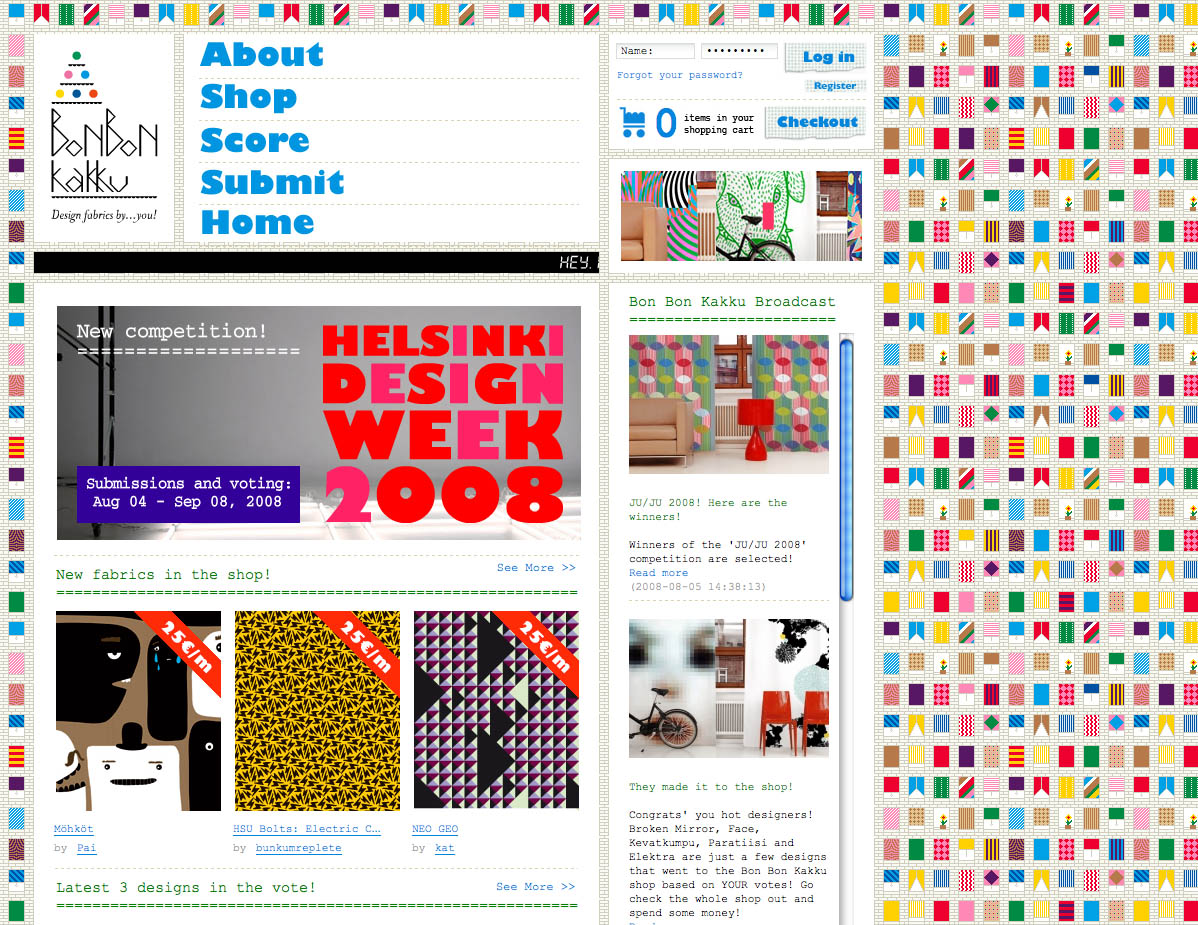 Awhile back, I wrote about digital fabric printing. The great thing about it being that you don't have to engrave or burn screens for each color, and that means unlimited color, unlimited design, no minimum order. And no minimum order is essential to customization.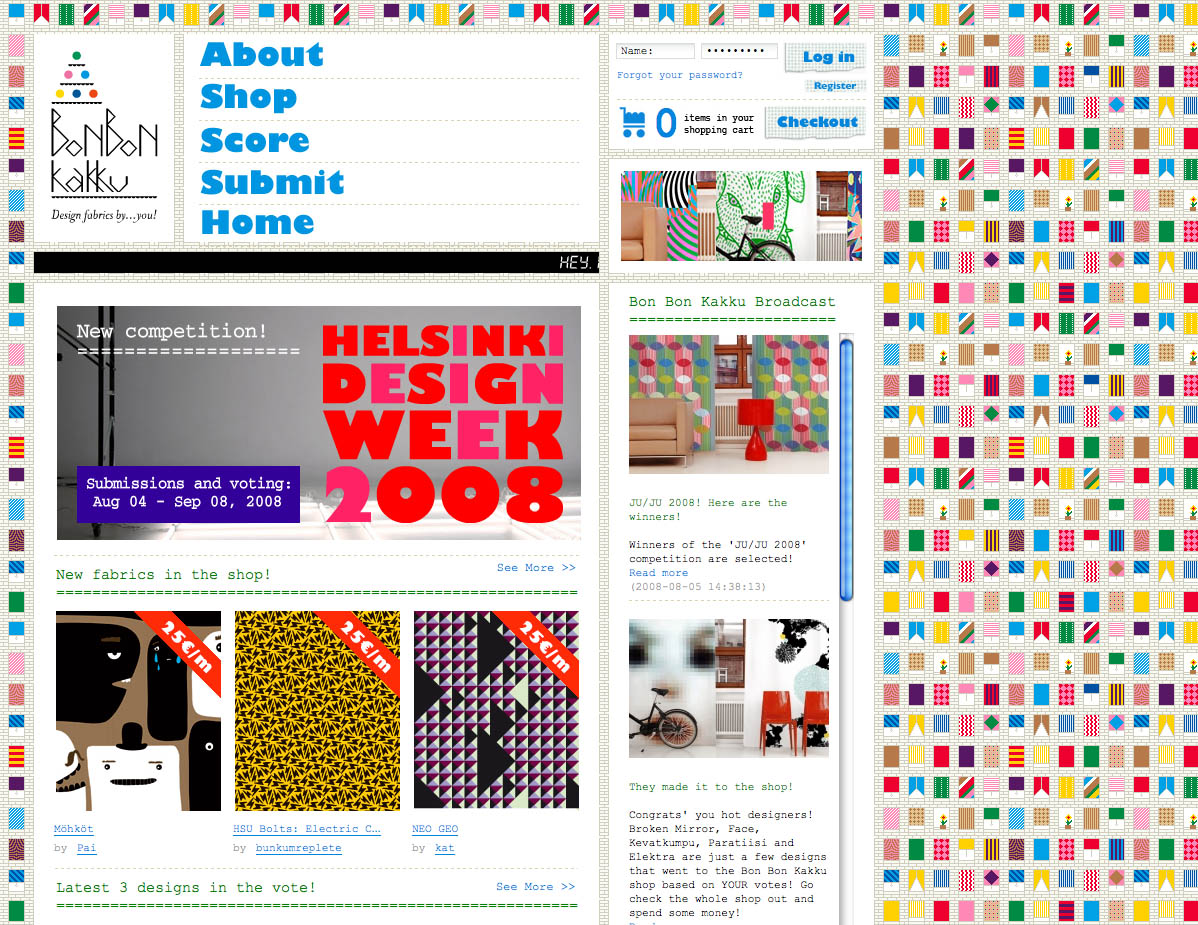 Bon Bon Kakku lets anyone design their own fabric. Most people associate fabric with repeated patterns, but you can get anything printed on fabric. Once you've submitted a design, it goes onto the website for public voting. Top rated fabrics are offered for sale through the web shop.
Sounds pretty great – until you realize that you don't receive a percentage of the sales from your fabrics. This makes the entire company an automatic write off for me. Not only am I not given any incentive to submit my designs, but I wouldn't want to purchase anyone elses knowing that they weren't getting anything out of it.
That said, I thought I would still share some of my favorite designs from the shop. And if any of you wish you could have your own fabrics printed without giving up your work for free, check in next week for my article on a great little company from the Carolinas.