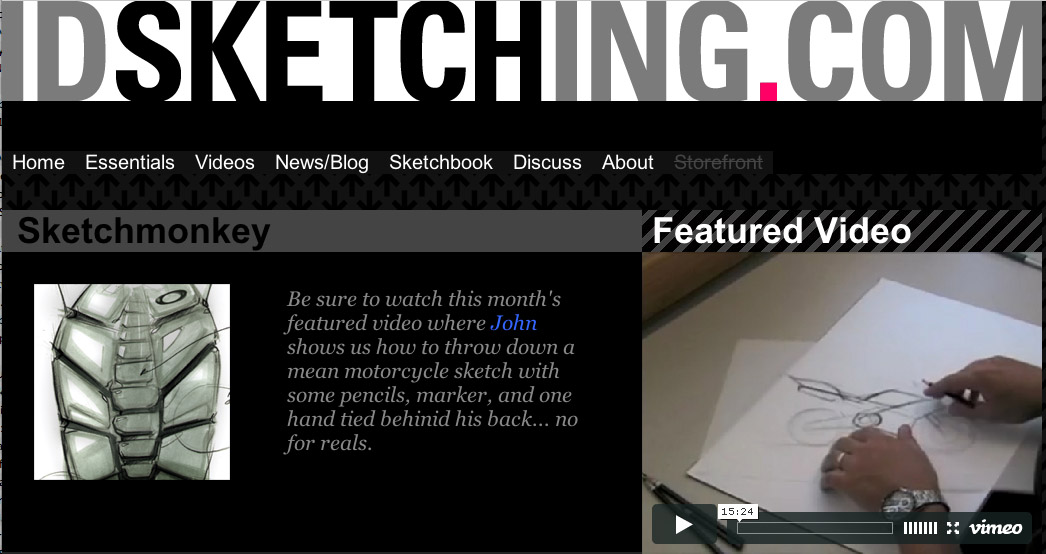 Drawing is arguably one of the most important tools of the designer. It gets the idea out of your head and onto paper. This helps make the idea workable, memorable and communicative. In school, I could draw still-lives and naked chicks pretty well and my fashion sketches, inmho, were great. But I was always so jealous of the sketching of an Industrial Design student. Their isometric drawings of motorcycles, meat-slicers and cell phones had so much reality and vitality.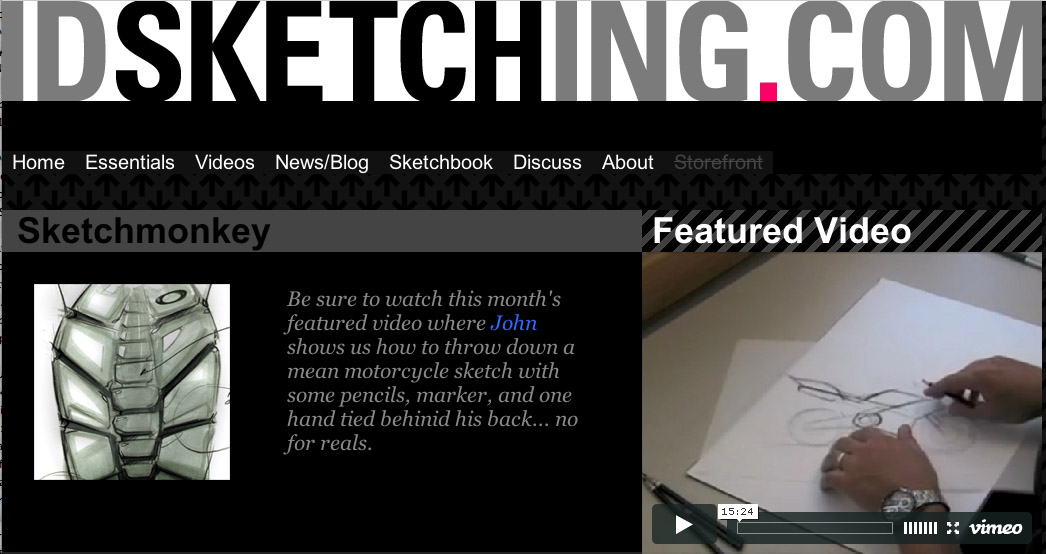 And now there's a site dedicated to the brilliance of Industrial Design sketching.
IDSKETCHING shares tips on tools for sketching, how-to videos, idea drafts and finalized illustrations, and this is just beta. The site is run by John Muhlenkamp and Spencer Nugent, two Californians working for Astro Studios.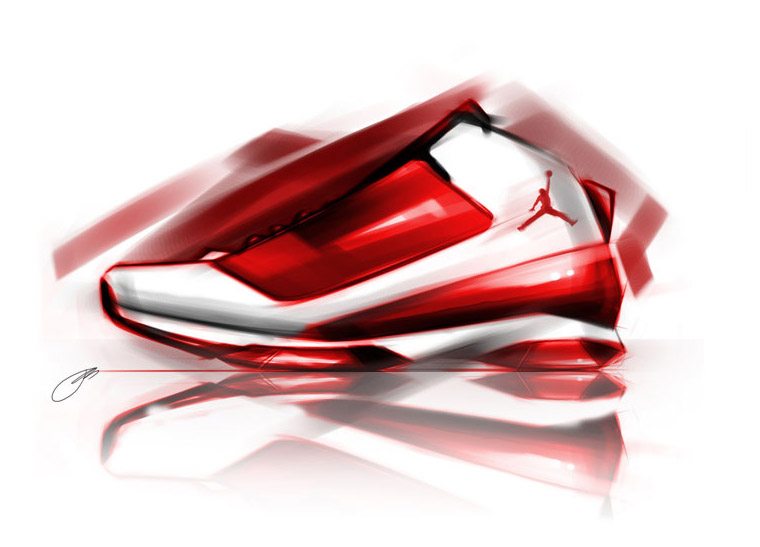 via Core 77