stone&honey is a spin-off studio of smallthings, the jewelry line of Teresa Robinson.
stone and honey marks the beginning of an entirely new direction for the smallthings studio, and we couldn't be more excited. we hope you are too.


There are currently two main designs: the pinwheel and the honeycomb, but there are several versions and configurations of each. The pinwheel versions have names reminiscent of those of great-grandmothers, like Delilah, June and Bernice. The honeycomb necklaces have names like Mathis, Percy and Hector.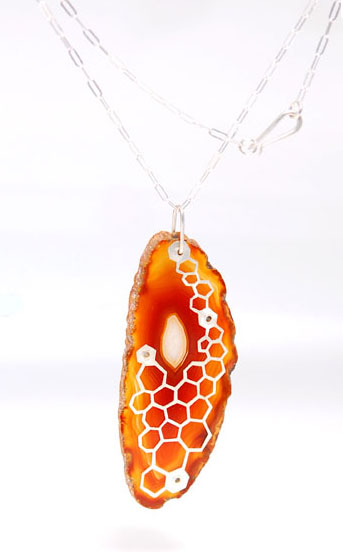 These designs are also available paired with agate stones, and the stone series has a couple other designs like this peacock feather.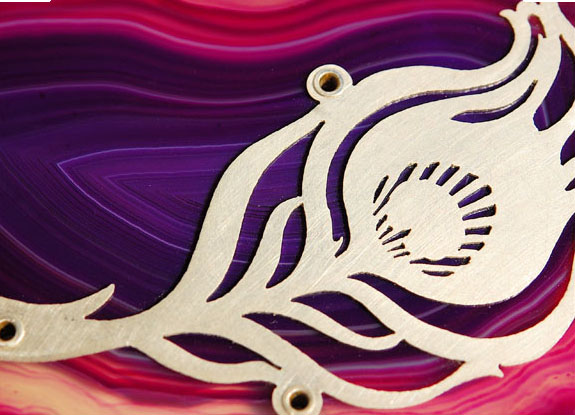 via Oh Joy