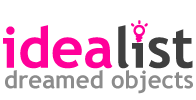 Previously mentioned on the Ponoko Blog, but worth a reminder is IdeaList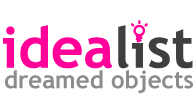 Idealist is a platform for designers and creators to publish and share their creativity, get feedback from the community and increase the popularity of their ideas.
Idealist is all about ideas, concepts, sketches, designs and new products.
Idealist displays user submitted and rated ideas.
Idealist wants to spread good ideas, because there are a lot of ideas that often get lost in between of the pages of a notebook, and these are good ideas that are worth to share with other people.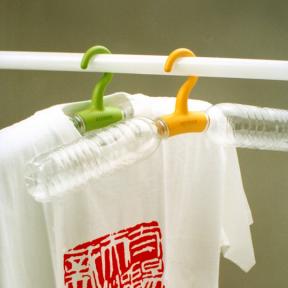 One design that caught my attention for its eco-simplicity is Xuan Yu's quirky Hanger > Recycle
The product turns two plastic bottles into a clothes hanger by screwing the bottles into the hook.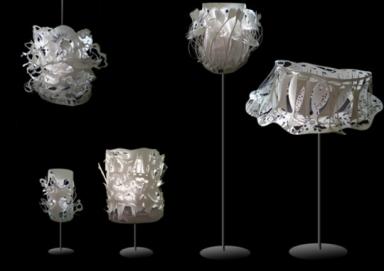 Also on the site is the Pano Chair, previously featured on the Ponoko blog along with the truly wild looking Cloud Lamp by Jordy Fu. The Cloud Lamp is made with recycled paper, they can be flat packed, and sold with a milky white energy saving bulb. The Cloud Lamp comes in 5 variations, Angels, Prague, Grandpa, Memory and Story, check out more at www.jordyfu.com