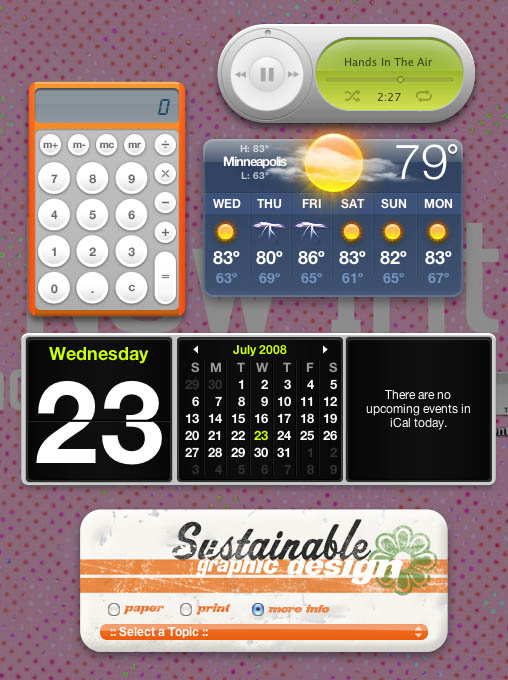 I recently left the Bullseye to start my own fabric and stationery line. I'm sure starting my own business will have innumerable difficulties, but one that I'm dealing with now, is how to be an ecologically sound company from the beginning. Part of that difficulty is knowing the impact of each choice, process and product I make.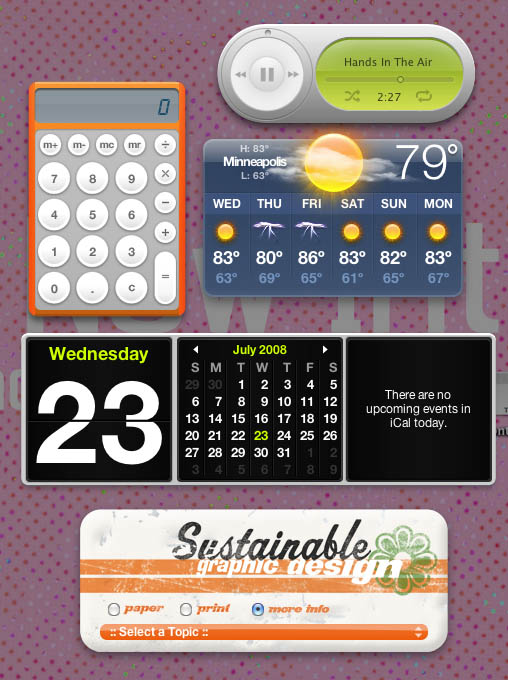 While not a machine, the newly released Sustainable Graphic Design Widget is a handy tool for referencing the environmental impact of various papers and printing techniques. Created by 57 design + illustration, this widget is available over at Apple's Dashboard Downloads.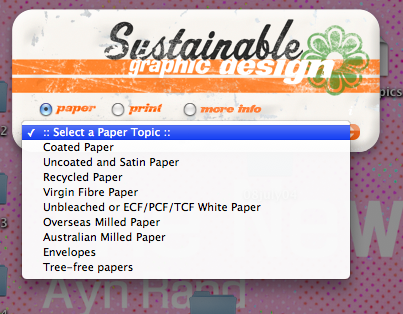 Featured under the Paper menu are 9 topics with brief descriptions of each.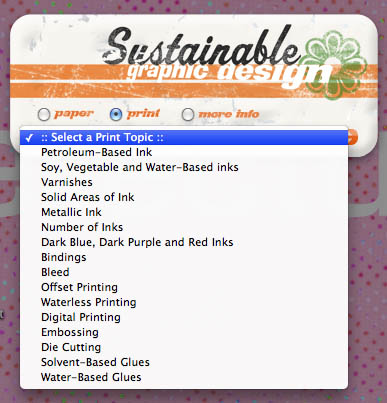 The Print menu lists 16 printing techniques.
I think this is a great tool for evaluating your design/product and making changes to elements that aren't crucial to the desired aesthetic. Little things like dropping a Metallic ink in favor of a Soy based ink can make big differences in the long run.
I'd love to see more things like this developed for Industrial Design uses: like what are the impacts of using a Chrome vs a Satin finish? What are the properties and eco-impacts of using different kinds of wood? etc