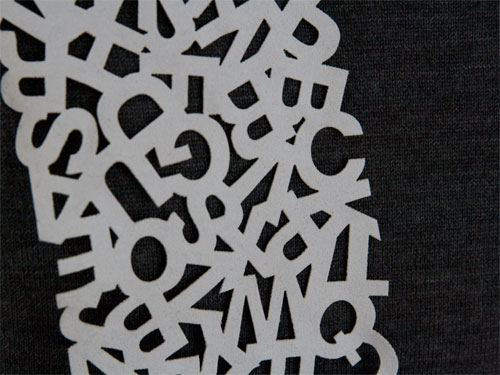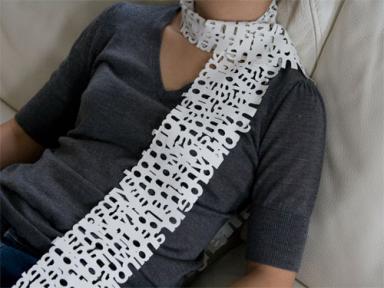 A little factory called "Little Factory" has produced a range of laser cut scarfs for people who love letters and numbers. You have a choice of either upper case, lower case or numbers cut into the micro fibre suede. The scarfs are hot off the press (or laser) with the first batch of orders only being sent earlier this week. I wonder if there are any secret messages written into the scarfs or credit card numbers in the number ones.
Little Factory currently has two ranges the scarfs and some blankets. They started as a design website focusing on pixel graphics. They used the website to share ideas with others by offering free downloads of icons, wallpapers and screensavers. Their pixel work has been published in books and magazines and won several awards.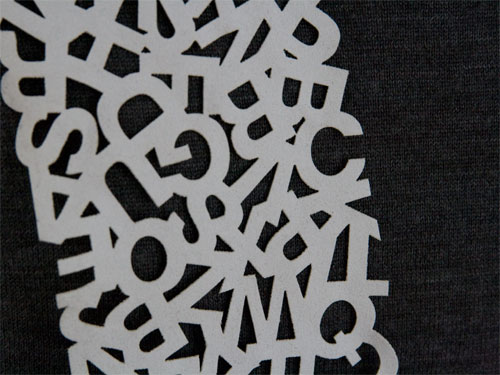 Little factory says their designs are based on interesting observations in their daily lives. They have the simple aim of bringing joy and delight to themselves and their customers through the objects they create, isn't that nice.
Via Core 77