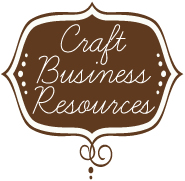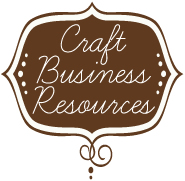 Average Jane Crafter has put together an excellent and comprehensive list of crafty business links. This article will be very helpful for anyone looking to make some money from their crafty wares. Whether you'd like to live solely from your creativity or just to earn more play money each month.
As Rachel puts it:
One thing I've read a lot of is fabulous business advice from crafters for crafters on how to produce, market and sustain their crafty wares. Crafters tend to be some of the most generous folks around, and when it comes to business advice, they don't disappoint. And while a lot of business savvy comes through personal experience, there's a bevy of fantastic resources available to folks who are interested in making their craft their business.
Thanks Rachel for putting together an amazing resource.