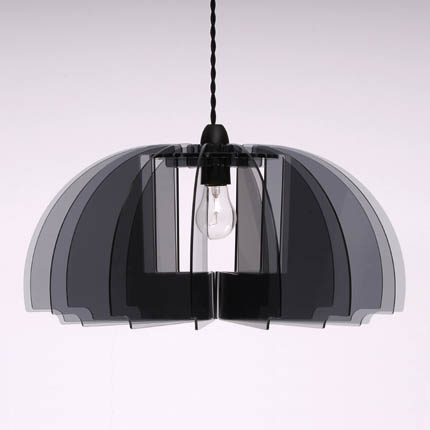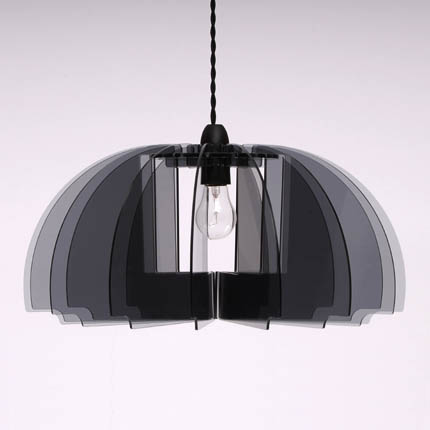 Sonodesign produces contemporary product and furniture designs. Sonodesign consists of Grant Baker and Nick Jackson, two young designers who produce quality designs using local UK manufacturers. They pride themselves on producing simple, individual and desirable products. The most interesting objects for us are their designs assembled from 2D sections of acrylic. The range of pendant lamp shades come flat packed and are easily assembled to fit onto a standard lamp holder.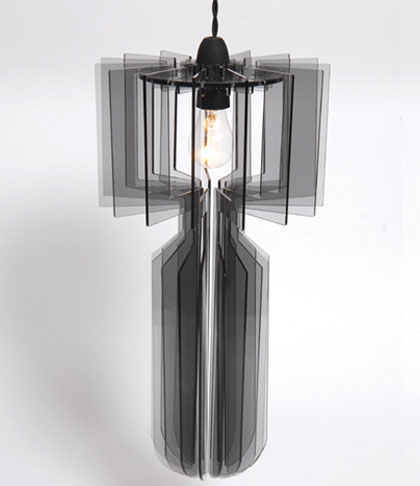 Their bomb lamp shade also comes flat packed, presumably so it can be easily delivered by a B-52. It's perfect for anyone looking for a quirky conversation starter. And even though it's only acrylic, I would feel a little uneasy about standing underneath it.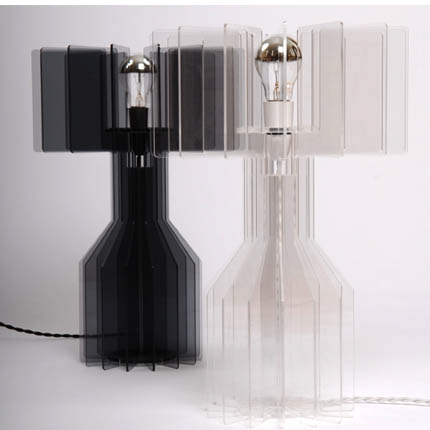 They also produce a range of table lamps using the same technique. The lamps create distinctive shadows and reflections but also enough light to make it a practical task light.